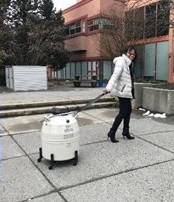 Dr. Lee has had a busy year travelling the world and fulfilling her administrative and research plans.
---
Dr. Lee's year in review in pictures
September 2017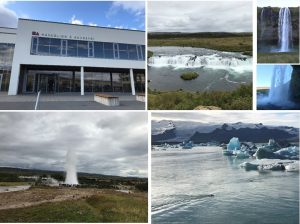 ICELAND: Dr. Lee connected with scientists in Iceland from both academia and industry.  She had the opportunity to visit the University of Akureyri in northern Iceland, but also toured Reykjavik and surrounding areas, with majestic waterfalls, geysers and glaciers.
DENMARK: visited the Danish Technical University (DTU) and gave a talk. Connected with scientists from the University of Copenhagen


SWEDEN: She toured Stockholm, and had the opportunity to connect with scientists from the Karolinska Institutet.
NORWAY: Dr. Lee connected with her colleagues at the headquarters of Skretting, in Stavanger, with whom she has an NSERC strategic grant. She visited various institutions in Oslo, including the Norwegian Veterinary Institute where she gave a talk and conducted a week long workshop.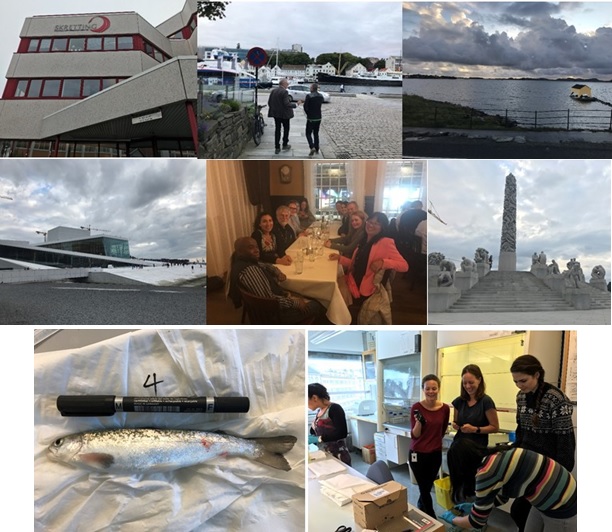 October 2017
Salt Lake City, UTAH: participated in the Society for the Advancement of Chicanos/Hispanics and Native Americans in Science (SACNAS) conference, attended workshops, met with aboriginal scientists, and judged student posters, connected with scientists from the University of Utah and from Utah State University (USU).
November 2017
Hosted scientists from Bandung University, INDONESIA

December 2017
In Abbotsford she researched salmon olfactory tissues at the BC Animal Health Centre.
January 2018
Berkeley, CALIFORNIA: gave seminars and workshops to researchers in a new biotech company.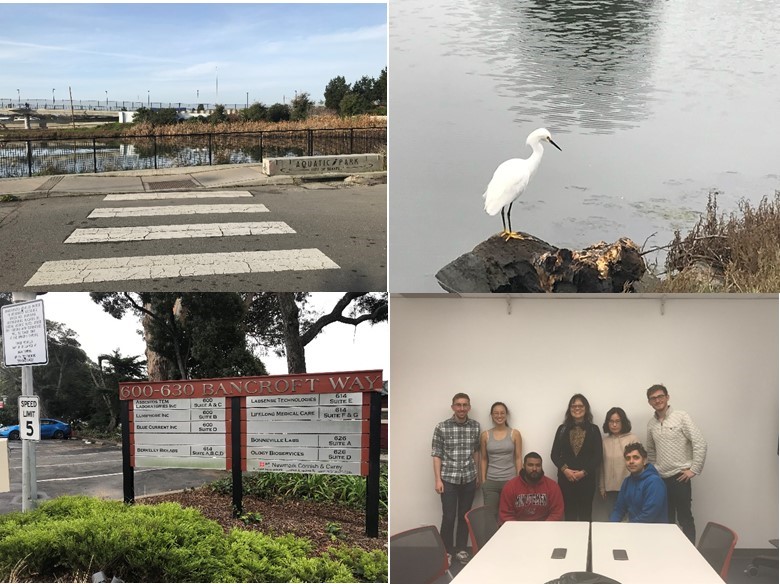 February 2018
Ramping-up research at UFV.

Gave a seminar at the Abbotsford campus
March 2018
Valdivia, CHILE: gave seminars and a 2-week graduate course at the Universidad Austral de Chile.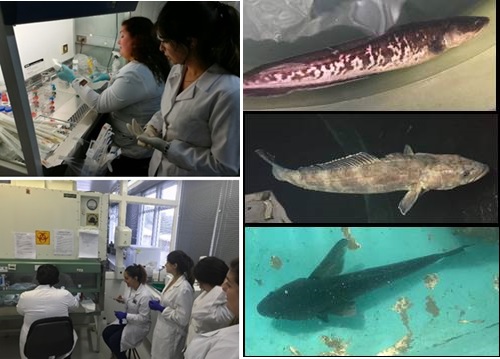 April 2018
NEW ZEALAND: connected with scientists at Auckland University of Technology (AUT), and visited the University of Auckland campus. Gave a seminar and workshop at Plant and Food Research in Nelson, NZ.
May 2018
Saint John's, NEWFOUNDLAND: attended Canadian Society of Zoologists meeting with students Taylor Boyd and Tessa Webb. Both students made poster presentations.

Calgary, ALBERTA: presided over the 2018 Canadian Council of Deans of Science meeting. Discussed matters of common interest to deans of science across Canada.

June, July 2018
Worked in Abbotsford with 3 research summer students: Taylor Boyd, Anthony Miyagi and Veronica Kobes.

August 2018
Saskatoon, SASKATCHEWAN: Was invited to give a seminar at the Toxicology Centre and the Western College of Veterinary Medicine, University of Saskatchewan. External examiner for graduate thesis at the University of Saskatchewan.