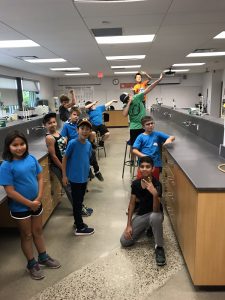 Our final Science Rocks! Camp of the summer finished off at our Chilliwack Campus last week. We we were so excited to have 142 campers from grades 4-7 spend part of their summer with us enjoying some amazing science based activities. This was our biggest summer yet! Thank you to all the campers for helping us celebrate our 10th Anniversary! We are looking forward to the next 10!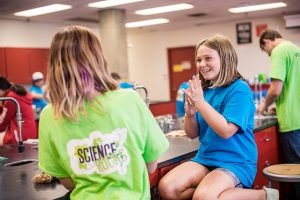 A HUGE THANK YOU to our Science Rocks! Team Leaders: Marlee, Korissa and Nathan for all of their hard work and dedication to our campers.
AND to our Science Rocks! Faculty Supervisors for overseeing the weeks!
Robin Endelman

, Science Rocks! Coordinator and Camp #1 – Patterns, Puzzles & Pedigrees!
Avril Alfred, Camp #2 – Light'em up!

Derek Harnett

, Camp #3 – Turbo Power!

Alan Reid

, Camp #4 – Amazing Activities! Abbotsford

Ian Affleck

, Camp #5 – Amazing Activities! Chilliwack

Cory Beshara

, Camp #6 – Sense-sational Science!
We hope to see you all again next year!
Registration for Summer 2019 will open in March. If you would like to be notified when registration opens, please email sciencerocks@ufv.ca
Check out all the fun on Flickr from this year and previous years!