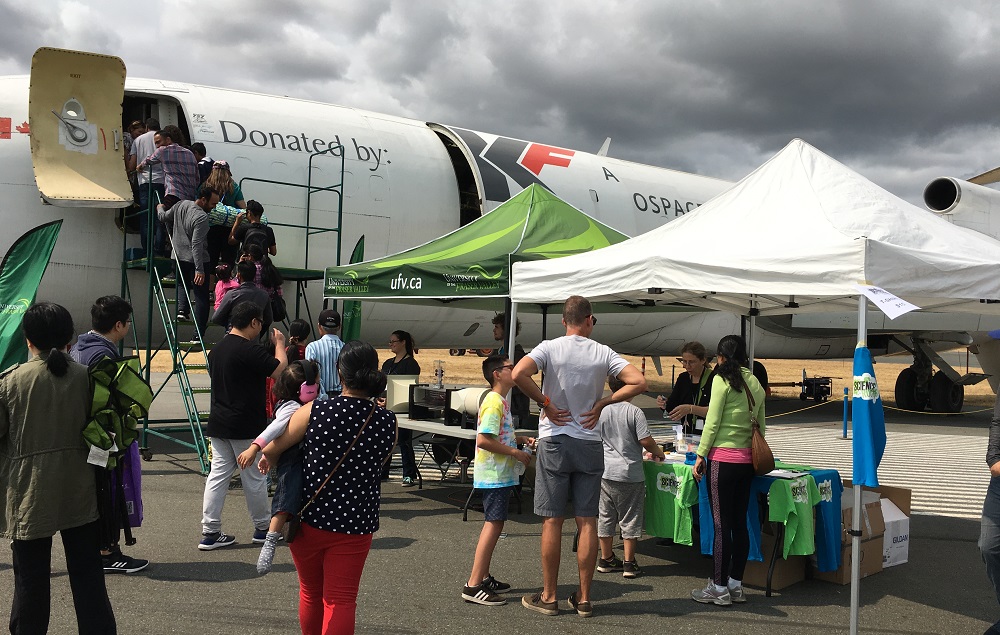 Science Rocks! was invited to take part in the static display at the 2018 Abbotsford International Airshow alongside UFV's branded Boeing 747 aircraft and the Aerospace Trades booth. This was a great opportunity for us to showcase our summer camps as well as other science outreach programs.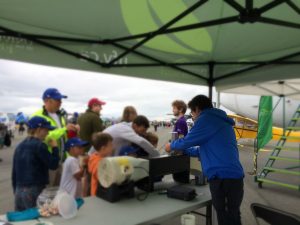 David Mora Perea, our Let's Talk Science Coordinator, was on hand to demonstrate the wind tunnel display and answer the many questions the kids and their parents had as they waited in line to tour the inside of the 747.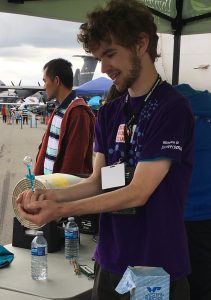 Nathan Enns, one of our Team Leaders from this year's Science Rocks! summer camps, entertained the kids and adults with a few of the hands on activities and demonstrations. The hand boilers and energy sticks were a huge hit! Science Rocks Coordinator, Robin Endelman and Faculty of Science Administrative Assistant, Caroline Majeau joined in on the fun helping the kids make helicopters and decorating rockets!
We look forward to being a part of this amazing event again next year!
Be sure to check out all the UFV photos from the 2018 Abbotsford International Airshow on our UFV Flickr Album.
For more information on our Science Rocks! Summer Camps please visit our website.
To foster a love of learning and science in the next generation, the UFV Faculty of Science supports fun and engaging science programming, targeted at elementary, middle school and high school students. READ MORE