Hello once again!
Today, I've earned my place among the royals. Well not exactly, I went to Buckingham palace. And I couldn't take any pictures or touch anything or sit on the throne or even meet the queen. Not only that but I didn't see a single ham there, let alone a ham that was bucking. A complete disappointment. It's worth sharing though!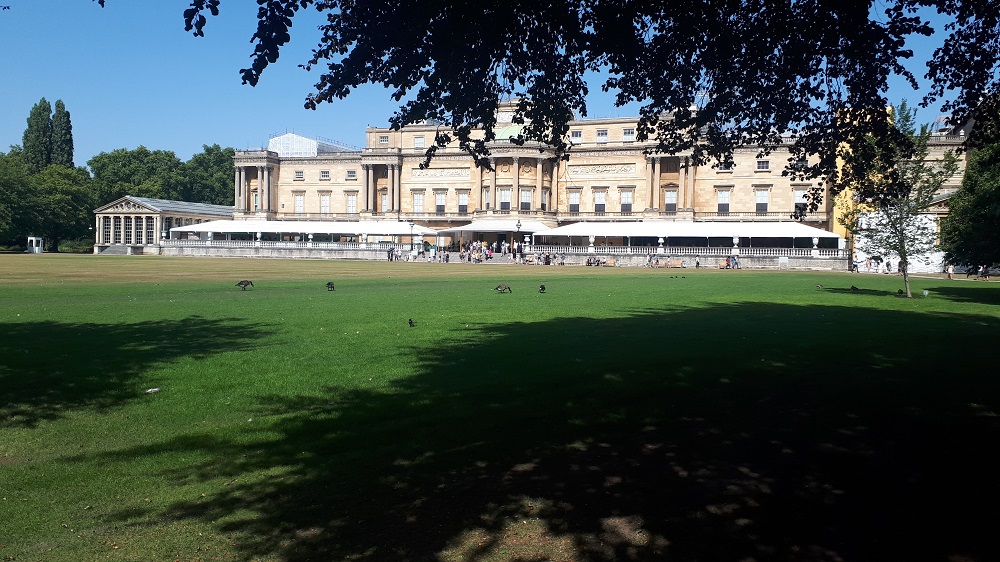 Due to lack of pictures, you'll have to take my word for it when I say that the interior of this palace is majestic and beautiful. It's a kind of architecture that I've never seen before and it is absolutely stunning. The chandeliers and ceilings alone were magnificent with gold plated borders and flower-tiled domes above the gold chandeliers that hung down and were covered in hand cut glass drops. The time put into building this place and the beauty of the finished product both baffle me. I got the opportunity to see the thrones and a number of beautiful pieces of furniture and ceramics. In addition, there were two massive halls, one that housed paintings from the royal collection, and one that was lined with busts and sculptures of all kinds of gods, deities, and roman figures of importance, each carved out of a single block of stone. One specific statue features Roman gods Mars and Venus, and I was awe-struck by its magnificence, unable to fathom the level of skill its creation must have required. I want one.
One quick and refreshing walk through the royal gardens and one longer, hotter, sweatier, less awesome walk through town later we arrived at the underground train and headed for home. Then it was time to hit the theater.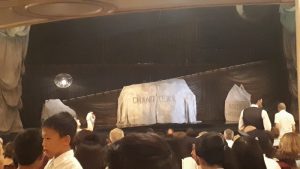 For the first time in my life, I watched The Phantom of the Opera through in its entirety. What better way to set the bar high right off the bat than with a semi-broadway level production. I had goosebumps. Andrew Lloyd Webber is a musical genius and these performers are flawless and devoted to their art. On top of that, the costumes that were featured were beyond compare, with their vast array of colors and designs. It was a truly spectacular show. It inspired me to make more impulsive purchases (big surprise). But I now possess a brochure and program, a memento from this epic spectacle.
This forum has given me the chance to do so many incredibly fun things. But alas, 1 day remains.
Cheers, and I'll be back once again for the finale,
Nikola T.
LIYSF 2018