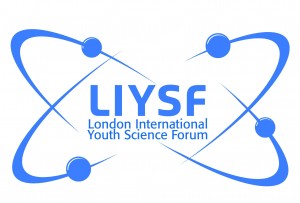 UFV will be sending one Science student to London, England, all expenses paid, to attend the annual London International Youth Science Forum (LIYSF) July  25 to August 8, 2018.
Past representatives have included: Tessa Webb & Perrin Waldock (2017), Vivienne Beard (2016), Kevin Kobes (2015), Etienne Dreyer (2014), Andrew Alexander (2013), and Timothy Richards (2012).
---
[highlight]INFORMATION SESSION[/highlight]
When: Wednesday, JAN 17, 2018
Time: 1:30 – 2:30 PM
Where: Room B133, Abbotsford Campus
Please join the Faculty of Science in welcoming Tessa Webb and Perrin Waldock who will share their experiences from the 2017 LIYSF.
[highlight]APPLICATION INFORMATION:[/highlight]
We are looking for a student enrolled in a science program at UFV, who is academically outstanding and also has great leadership and communication skills, to represent UFV at the London International Youth Science Forum.
To qualify for the Selection Process, you must:
be aged 17 to 21
Submit a portfolio, consisting of:

Resume and cover letter stating why you qualify for this
Your vision of where Science or Technology will make the biggest contribution to the future (short essay, video or other visual presentation)
2 letters of reference from faculty who can speak to your ability & accomplishments as a science student and why you would be a good representative for UFV at the Forum
APPLICATION DEADLINE: February 8, 2018
Send a digital copy to the Office of the Dean, Faculty of Science at janice.nagtegaal@ufv.ca
PRESENTATIONS:
Shortlisted candidates will make a presentation to the selection panel on a research interest at a date to be coordinated between mid-February to early March. Presentations will be widely advertised to the university community and attendance will be open to any interested students, family, friends, staff and faculty.
QUESTIONS:
Janice Nagtegaal, Acting Assistant to the Dean
Faculty of Science, Office of the Dean
Janice.Nagtegaal@ufv.ca