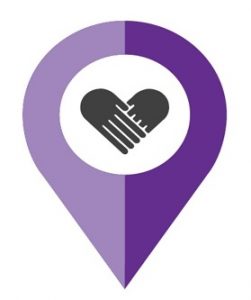 Are you interested in a career in the healthcare field?
Would you like to gain experience working as a health advocate?
Do you want to be part of an impactful and meaningful program connecting patients to the Social Determinants of Health?
If you answered

YES

to these questions this opportunity just may be for you!
The Resource Navigation Program was developed by a UFV Student in Kinesiology in partnership with UFV, BC Cancer Agency and the Abbotsford Regional Hospital. This program allows UFV students to connect patients with the Social Determinants of Health, such as food, housing, and social supports. The program will officially launch in January 2018.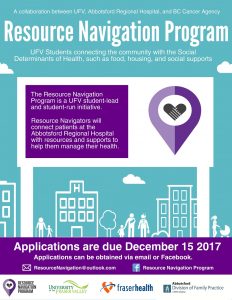 [typography font="Cantarell" size="24″ size_format="px" color="#f50000″]Applications due DEC 15, 2017 [/typography]
[button link="https://docs.google.com/forms/d/e/1FAIpQLSc5-pOqXIF3pXh-XiT1RHgaQNplqG4sQEcaZ4pjyJQpiIFH9A/viewform" bg_color="#f50000″]APPLY ONLINE TODAY![/button]
Follow the Resource Navigation Program on Facebook
For more information please email: ResourceNavigation@outlook.com