So, where can Science Fair take you? Well check this out!
2017 Fraser Valley Regional Science Fair (FVRSF) gold medal recipient, Mac Smith appeared on the first episode of the new STEM series Emerald Code: Decoded. Mac, a grade 8 student at Clayburn Middle School in Abbotsford, took his Concussion Alert System to the Canada Wide Science Fair held in Regina this past May.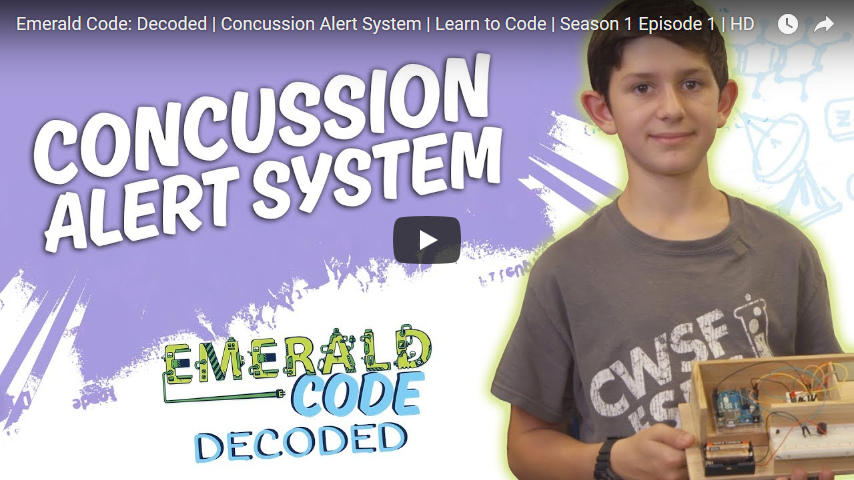 Emerald Code follows Simone, Lana, Bevan & Jackson as they explore creativity and solve teenage problems through science, technology, and coding. The STEM-friendly series sees #GirlsWhoCode (and their friend Jackson) deal with high school life using 3-D printing, drones, sensors, gaming, and coding. They'll learn failure's just a detour on the road to success, and success comes from having the courage to continue.
Read more about this new series! | Subscribe to Emerald Code: Decoded 
---
ABOUT the Fraser Valley Regional Science Fair
The FVRSF is open to ALL students in grades K-12 from the Fraser Valley region (Langley, Chilliwack, Abbotsford, Hope, Mission, and Maple Ridge). Students compete for thousands of dollars of cash and prizes; in addition students in grades 7-12 have the chance to win an all expense paid trip to the Canada Wide Science Fair just like Mac! Not only is the experience amazing – the importance of participating in science fair help students develop independent learning skills such as time management, responsibility, organization and communication. Getting more students involved in STEM is the first step in cultivating a life long love of science!
The [highlight]2018 FVRSF is set for April 4-7, 2018[/highlight]. It's never too late to start thinking about science fair! Registration will open in January 2018. Check out their website for updated information as it becomes available.
[box]Our first SCIENCE FAIR 101 Information Session for teachers K-12 is being held on
Thursday, October 19th at 4:45 pm at UFV, B101.[/box]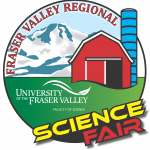 READ more about the Fraser Valley Regional Science Fair and see how you can get involved!
[button link="mailto:fvrsf@ufv.ca" bg_color="#f52040″]EMAIL FVRSF[/button] [button link="https://www.ufv.ca/science-fair/" bg_color="#f52040″]WEBSITE[/button]