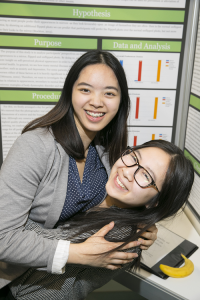 The Fraser Valley Regional Science Fair (FVRSF) was held at UFV April 4-7. Our Grand Prize winners, Mac Smith from Clayburn Middle School, Abbotsford, Anna-Lisa Nguyen from Walnut Grove Secondary, Langley and Jennifer Tran from R.E. Mountain Secondary, Langley traveled to the University of Regina to attend the 56th Annual Canada Wide Science Fair as part of Team BC. They were accompanied by FVRSF delegates Jas Piche, Clayburn Middle School; Dean Johnston, W.A. Fraser Middle School; and Caroline Majeau, UFV Faculty of Science.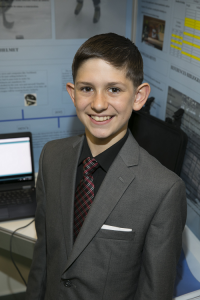 Sixty-five students from 13 regions throughout BC and the Yukon presented their projects at the Canada Wide Science Fair – the highest level of Science Fair competition in Canada. British Columbia and Yukon students brought home 106 awards and scholarships including 5 gold medals, 14 silver medals and 16 bronze medals!
Five hundred of the country's brightest young scientists from grades 7-12 came together to compete for nearly $1 million in cash awards and scholarships.
It was a whirlwind week for the students. Of course, it wasn't all work and no play! There were plenty of activities and events throughout the week. Games, movie night, barbeques, even an evening at the Science Centre! They were given the opportunity to attend sessions on interesting topics from bat biology, plastic manufacturing, vaccines, cartography, drafting, nursing and more! After the judging was finished, a whole day was set aside for expeditions. Groups chose tours being offered throughout the day. They could tour the unique geography of the badlands in southern Saskatchewan and learn the history; visit the Evergreen Cattle Ranch, home of the cattle herding beaver, and Green Atlantic Farms to learn about precision farming and the role of technologies in farming today; find out about fish stocking operations at the Fort Qu'Appelle Fish Culture Station; visit the Western Development Museum and learn the history of transportation on the prairies; tour the 15 Wing, home of the Canada's military pilot training and the Canadian Forces Snowbirds military air demonstration team; tour the Royal Saskatchewan Museum; explore the tunnels of Moose Jaw and learn about the story of the early Chinese immigrants to Canada; tour the RCMP Heritage Centre and RCMP Depot Division; and, of course, walking tours of downtown Regina.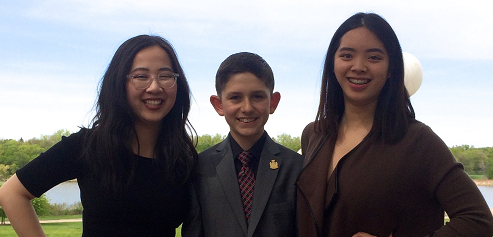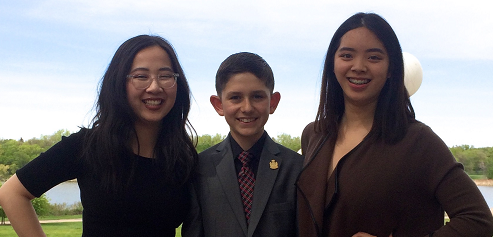 We are very proud of Jen, Mac and Anna-Lisa for representing our region. They took home memories to last them a lifetime!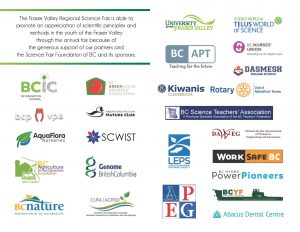 None of this would be possible without the generous support of many individuals, companies and organizations in the Fraser Valley community!
---
To learn more about the Fraser Valley Regional Science Fair please visit our website.