Congratulations to Shyna Kanda, this year's recipient of the Faculty of Science Dean's Medal.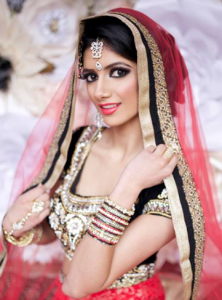 Shyna shines in everything she does with brains, beauty, benevolence and Bhollywood charisma. She has continued to excel not just academically but as a well-rounded individual participating in research, service and outreach activities in addition to volunteering in the community at large. Shyna more than fulfilled the academic excellence criteria for this medal, having been in the Dean's list for several terms and with numerous A+'s in her transcript.
She has also done scientific research in invasive weeds and in the area of genomics, presenting her work at national and international conferences. Her involvement in volunteer work and leadership roles are long including being an active participant in the Executive of the Student Union Society, in the Faculty of Science Council as an elected student rep, as an SLG leader or supported learning group mentor helping many students, and as UFV ambassador. She has done volunteer work for the City of Abbotsford, Fraser Health and several others. She has organized many multicultural events on campus, especially for the Indo-Canadian Centre and the Sikh Student Association. She is also a singer, a dancer, an actress and a fashion model. She sings at annual cultural events such as Diwali and Holi, she choreographs and performs Bhollywood routines, she was the lead actress in the UFV theater production "That Land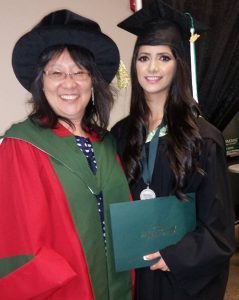 Beyond the Waves" that commemorated the 100th anniversary of the Komagata Maru incident, and… she was a finalist in the Miss India North America beauty pageant.
Shyna is graduating from UFV with a BSc major in Biology and Chemistry minor and has aspirations to enter the medical field with special interest in biomedical engineering.
Congratulations Shyna from your UFV family!