Archived from UFV Today, Febuary 9 2013.  Original post by Anne Russell.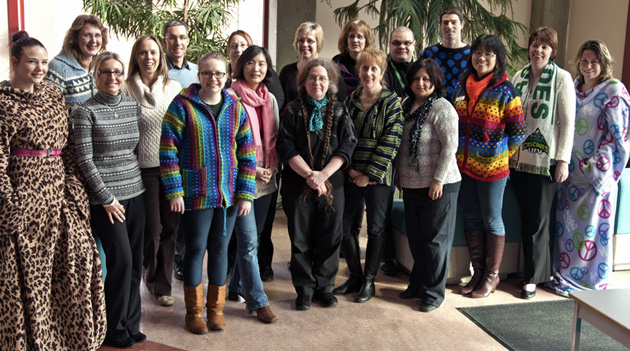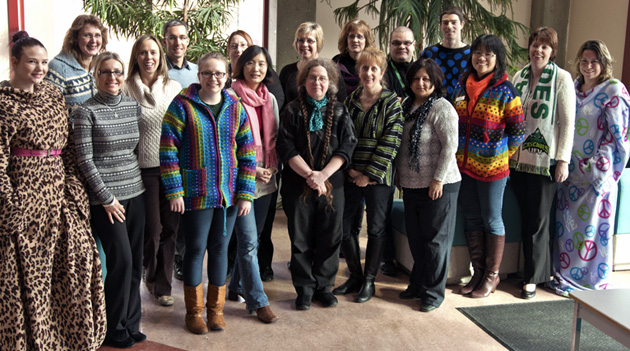 National Sweater Day, a nationwide initiative led by the World Wildlife Fund (WWF) to turn down the heat and wear a sweater for the day, was held on Thurs, Feb 7.  UFV showed its commitment to energy conservation by turning down temperatures in many areas, and sporting some great looking sweaters!  See photo.
Thanks to all those who wore a sweater and to the UFV Staff and Faculty Green Team for helping promote this event.  For more information on energy conservation initiatives at UFV, click here.