Hannah Celinski is one of three newest faculty members to join our Department this Fall. She shared with us some interesting facts, and one boring one, about her life and her teaching in a conversation with Mai Anh Doan earlier this month.
Mai Anh Doan: Congratulations again on your new position. It's great to see you again with your usual contagious energy and smile. I know that you've been teaching as a sessional for a couple of semesters here, but we didn't get to chat much. Shall we start with your telling us a little bit about your professional background?
Hannah Celinski: I grew up in Kitchener-Waterloo, and after graduating from Sheridan College's Music Theatre Performance Program, I worked as a professional dancer and choreographer across Canada and abroad on industrials, musicals, music videos, cruise ships, commercials, and notably on the workshop of the Broadway show Fosse with dance legend Gwen Verdon. I eventually moved to Abbotsford and became the owner of Aerial Dance & Acro Academy. I had the pleasure of teaching students from all over the Lower Mainland, and mentoring interested students through the process of becoming professional actors, singers, and dancers.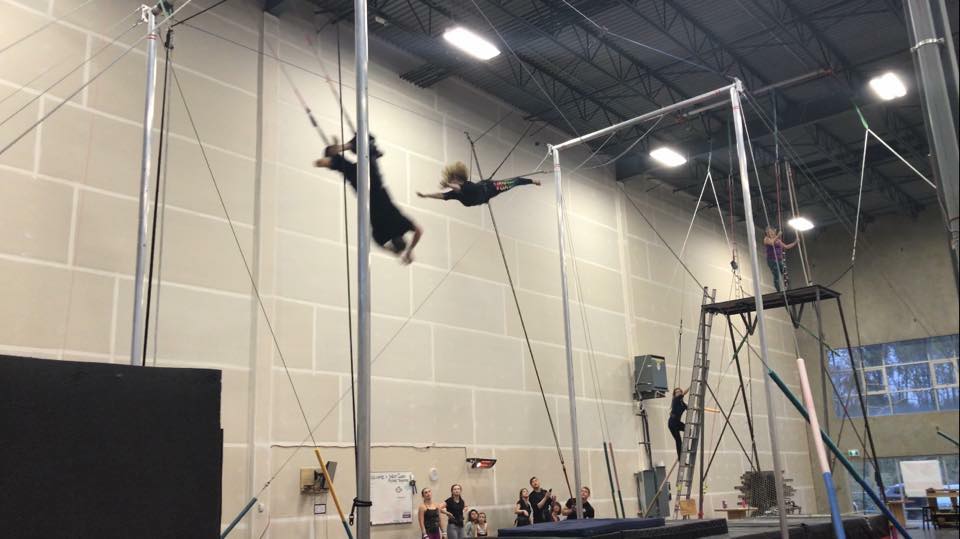 Hannah being caught at the West Coast Flying Trapeze Circus School, 2018
Mai Anh: That's very impressive! I used to want to be able to dance professionally but soon realized that not everyone can pursue it as a career (there goes my dream ☹). How much of it do you bring it to your new position? Can you give us some examples?
Hannah: At UFV, I teach business writing, public speaking, and first-year courses for students learning to thrive in the post-secondary environment. My experience as a business owner allows me to draw from real-world examples to bring the material to life, and my work coaching students to successfully navigate a variety of intense interview settings is the bedrock of my public speaking course. I also relate the theory, textbook readings, and assignments to stories that capture incredible things that happened to myself, my friends, and my previous students. Storytelling has always been a feature of my teaching style.
Mai Anh: We also know that you are pursuing your PhD at the same time. What is your PhD about? How do you think your PhD study helps with you with your teaching?
Hannah: My PhD research is currently focused on what I call Legacy Learning and Legacy Instruction, which capture the role of exponential growth in the physical and cognitive processes of learning. I became interested in the topic while examining Virtual Reality (VR) as a vehicle for archiving movement. The current project has evolved to include the evolution of Learning Outcomes, and the importance of mindfulness in the classroom.
My research is deeply connected to my position, as it informs my teaching practice, assignments, and assessment strategies. For example, my previous experience with technology has resulted in an assignment that incorporates Virtual Reality, reflection, and team development strategies to serve specific Learning Outcomes for CSM 104.
Mai Anh: Given your creative background and your PhD project, what would you say is your most outstanding character(s) as a professor?
Hannah: I believe in student success. Each student approaches the material in their own way, for their own reasons. I am there to offer each student the tools they need to be successful in their own right. I cannot do the work for them, but I can certainly offer them my knowledge, support, experiences, and positivity so they can develop their own academic toolkit. My hope is that their kit serves them long after they have graduated.
Mai Anh: As we are entering a new semester, what would you advise students for them to do well in university?
Hannah: Go to class. Just be in the room. Attendance allows you to connect to UFV's community, your instructors, and classmates. I encourage my students to attend everything they can because you never know where the conversation will go, what tidbit of wisdom will resonate with you, or who you will meet. My best assignments grew out of unexpected connections I made simply by being in the room, even when the topic did not seem to relate to my interests. Go to class.
Mai Anh: Excellent advice! Let move from students to the Department. What do you like the most about working at UFV's CMNS department?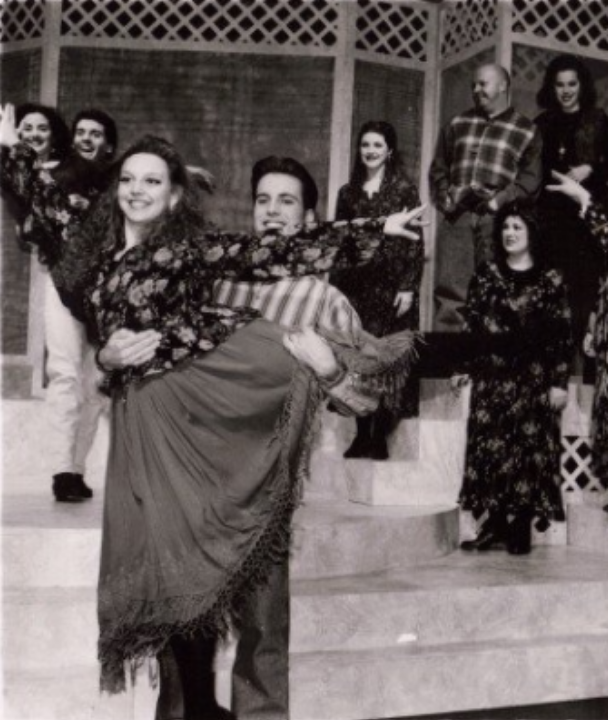 Hannah: Our department is full of like-minded instructors who support one another and see the potential for Communications at UFV. I am delighted to contribute to a department that encourages its instructors to expand their teaching practice and subscribe to Universal Design for Learning, while supporting contemporary assignments that stimulate student engagement and development.
Mai Anh: Finally, what's the most boring thing about you? 😊
Hannah Celinski: I floss.
😊 😊 😊 Hannah, thank you so much for your sharing and for your time. All the best with the new semester and the new role!