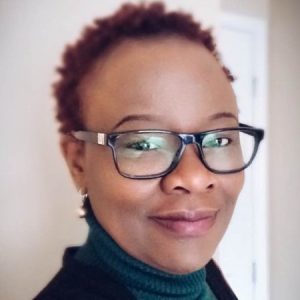 The Communications Department is pleased to welcome Dr. Rita Atake to our list of faculty members. Rita comes to the department with both strong academic and administrative experience.
Dr. Atake holds a PhD in Education concentrating in Adult Learning from the University of Calgary (2016), a Master's in Communications Studies from the University of Leeds in the United Kingdom (1992), and a Bachelor's of English with Honors from the University of Lagos (1990). Some of Rita's areas of research include:
Internationalization and curriculum development
Online/e-learning for non-western students
Socio-academic adjustment for international adult learners
Technology and learning
Additionally, Rita's applied communication experience includes directing programs, managing operations, developing technology resources and instructing. These positions drew heavily on workplace communication skills such as team facilitation, grant writing, reporting to internal and external organizations, developing relationships with stakeholders, including with Indigenous communities. Most recently she held positions as:
Rita will be using her experience and skills to contribute to the department's Professional Communication Essential's Certificate as well as to third and fourth year courses such as Storytelling for Workplace Application; Instructional Skills for the Workplace; Grant and Proposal Writing, and Facilitation Skills for the Workplace. She will also be drawing on academic success instructional experiences to teach two Critical Analysis and Study Methodology (CSM) courses, Integrated Academic Learning Skills and Critical Analysis and Learning.
Please help us welcome Dr. Rita Atake to the department if you happen to see her in a meeting somewhere or walking across campus.