February 15–21 marks B.C. Heritage Week, and the theme for 2021 is "where do you find heritage?" CHASI's graphic design intern, Celina Koops, reflects on that question and the places that represent B.C. best to her.
This B.C. Heritage Week, beginning with a lovely Family Day this past Monday, took the stress of school away and had me in a daze of my memories. Illustrated is a representation of places I hold dear to my heart. My memories surround the beautiful trails of Mission, B.C.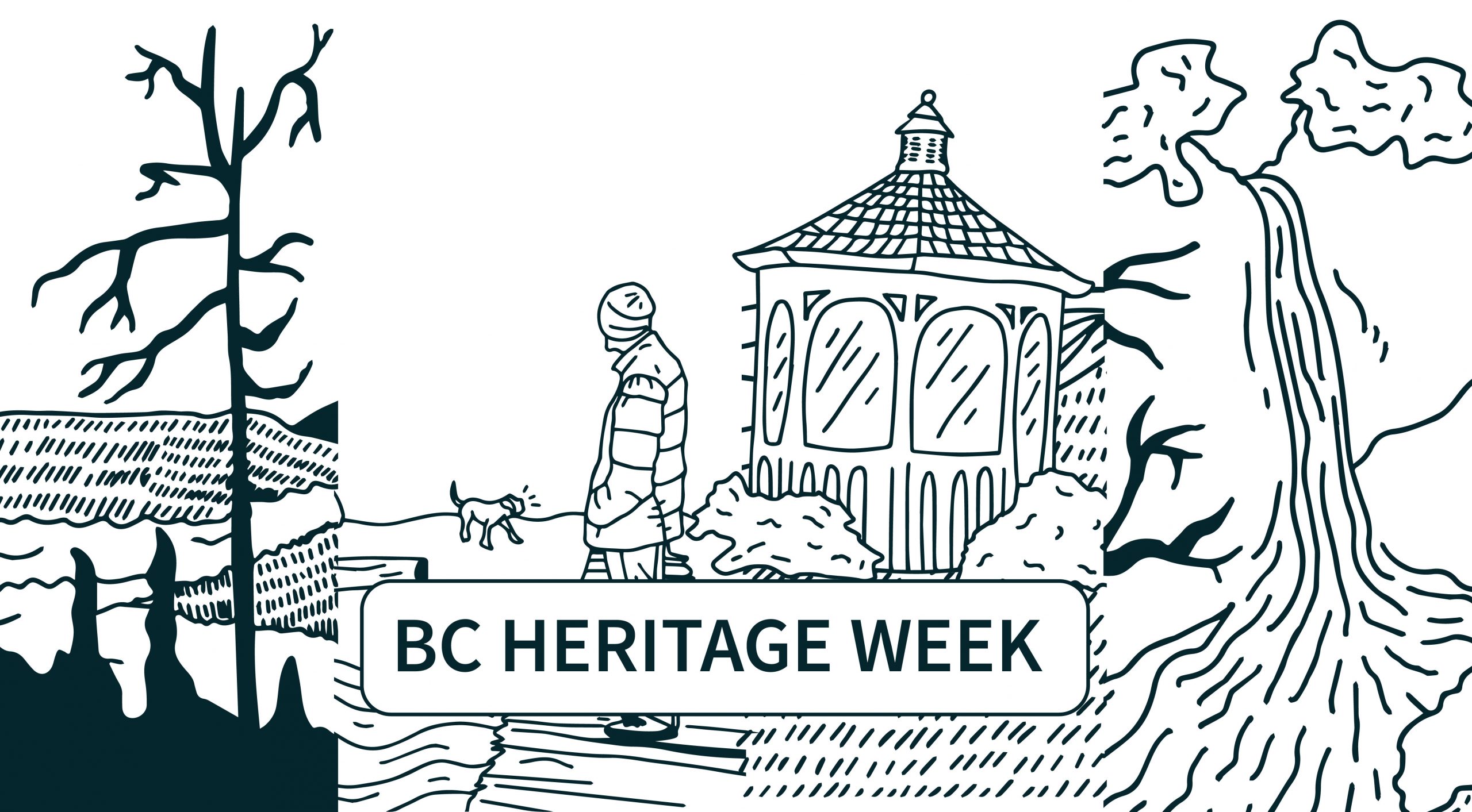 Norrish Creek is hidden but known to many. Just off Hawkins Pickle Road, it is a prime swimming hole in the summer. I remember picking blackberries off the abundance of bushes to bring home for pie, and long journeys on foot with my boyfriend's dogs.
Just a tad further is Cascade Falls. The iconic bridge and classic waterfall photo spot are always popular in Mission. The surrounding trees have always brought me comfort, and I am oh-so-grateful for beautiful places such as this. The road trips home with a beautiful sunset and music blaring are in sync, perfectly.
Then there is Heritage Park. It's the site of so many Easter egg hunts and Canada Days well-spent, first as a child and now as an adult. The view from there in any season brings me joy. Its beautiful forest. The place I was able to experience many picnics. It's always reminded me how amazing our community is, and how dedicated we all are to be a part of something.
My all time favorite and most memorable place is Red Mountain. I spent many years in high school hiking the mountain with my two favorite dogs. I reflect on so many fun adventures that bring tears to my eyes as I miss one of the dogs so much you could not believe. It was never a dull Saturday, seeing the view, hearing the gun range, counting each bridge you reach — all fond memories I hope others can experience in these special places.
This illustration by Celina Koops is part of CHASI's ongoing series acknowledging some of the significant annual observances that align with our core values. To learn more and see the other illustrations in this series, please visit our observances page.