Tuesday, April 4, 2017 marked the 5th Annual School of Business Student research day. Six teams of students presented their research to a panel of judges and fielded questions on academic rigor and research design.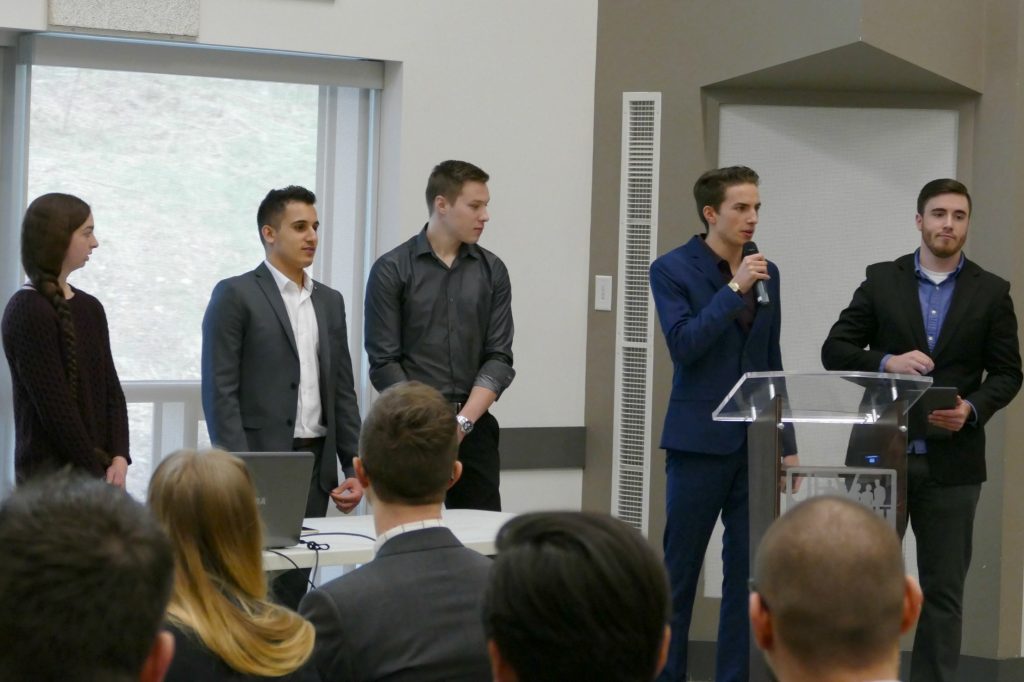 Top prize was awarded to Chelsey Ens and Jonathan Ens who presented their research on the Effects of Valence Framing on Eco-Friendly Seafood Purchase Decisions.
Following the presentations the School of Business Director, Dr. Frank Ulbrich, spoke about the opportunities for students at UFV and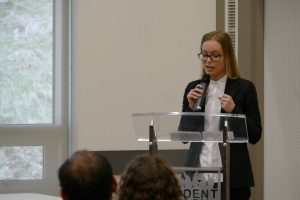 the ways in which students who are interested in pursuing their research topic further can do so during their undergraduate program. Students interested in pursuing individual research projects are encouraged to discuss their topics and the possibility of doing a directed studies course with their instructors.
The other presentations were made by:
Reference Point: Does it Matter? By: Devan Driediger, Curtis Plug, Charles Spencer, Miranda Spencer, and Jasnoor Sidu
Green Trends Among Fortune 500 Companies By: Graeme Crich, Kyle Rubenuik, and Aidan Gibbons
Gender at University: Analysis of Gender Equality in Public Universities Across Canada By: Ryan Gienger, Bronwen Kenyon, and Kyle Sethi
Analyzing Transactional Data for Better Customer Relations Management By: Brahmjot Singh Bains, Jeremy Henshaw, Jeffrey Sandhu, and Dawnya Harder
The Performance of Opinion Price Models, a Comparison By: Dayton Marks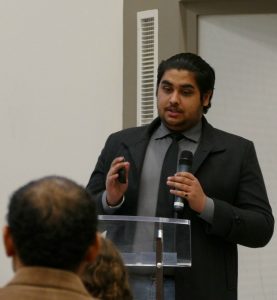 The School of Business would like to thank Faculty members, Raymond Leung and David Dobson, for organizing the day and also Chris Kluftinger from Dana Hospitality for providing the refreshments.