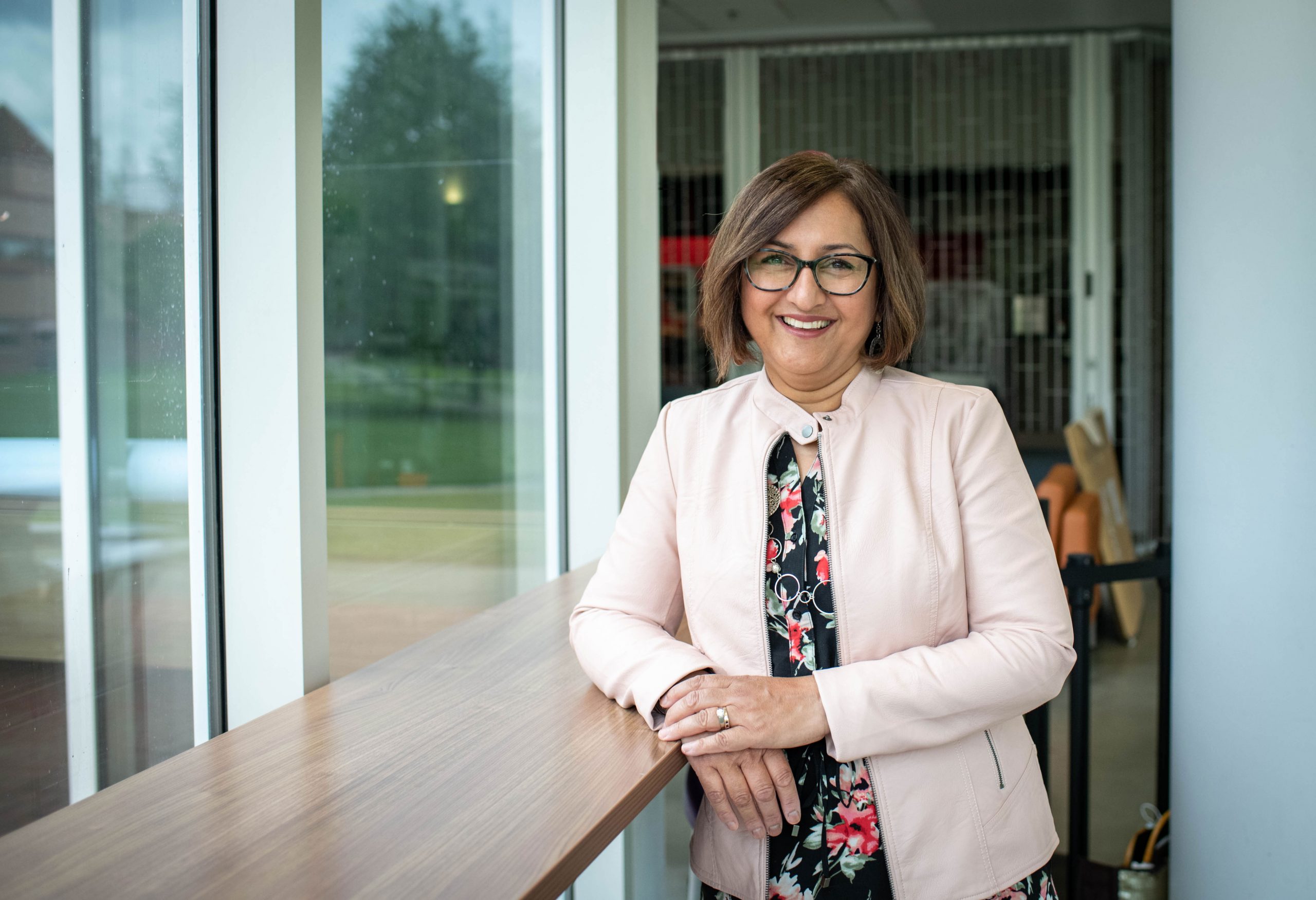 Dr. Awneet Sivia has received a West Coast Teaching Excellence Award as one of the province's top teaching professors. Dr. Sivia is an associate professor in the Teacher Education department at UFV and program chair of the Master of Education in Educational Leadership and Mentorship degree.
The British Columbia Teaching and Learning Council (BCTLC) selected five post-secondary educators as inaugural recipients of the award celebrating teaching excellence in publicly funded colleges, institutes, and universities in BC and the Yukon. This year's recipients are:
Dr. Awneet Sivia, University of the Fraser Valley
Dr. Paola Ardiles Gamboa, Simon Fraser University
Mr. Larry Leung, University of British Columbia
Dr. Lyn Baldwin, Thompson Rivers University
Dr. Matthew Beedle, Coast Mountain College
An educator with more than 30 years of experience, Dr. Sivia was awarded UFV's Teaching Excellence award in 2021.
"Dr. Sivia is an incredible role model for her students," said Dr. James Mandigo, Provost and Vice-President Academic. "She transforms the lives of her students but then shares her enthusiasm and expertise across campus and into the community. She truly represents what is best about UFV."
Teaching in both programs, Dr. Sivia uses embedded pedagogy by modeling good teaching practice to provide academic, social, and cultural experiences outside of the formal dimensions of learning. Through "first touch" experiential learning, students come to their own assumptions and understandings of the curriculum and are then are encouraged to broaden their thinking by exploring their ideas and understanding of a topic.
The British Columbia Teaching & Learning Council consists of a community of leaders from British Columbia's public post-secondary organizations.