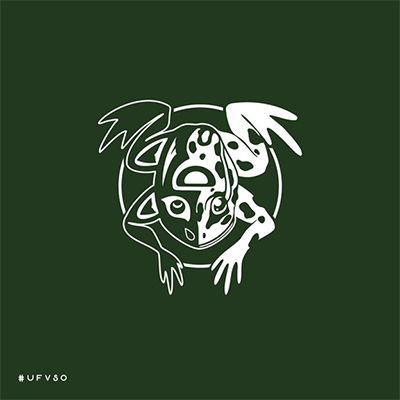 UFV's Orientation team invites you to help welcome new students to the Fall 2022 semester!
Student Orientation is a truly institutional effort that has grown into a robust series of programming for students beginning their studies at UFV. Especially exciting, this year marks the return of our large-scale on-campus event that takes place on the first day of each new semester. Keep reading to find out what we have planned for new students, and how you can support these events.
Campus tours | August 3 – September 2, 2022
UFV students are invited to attend a campus tour of the Abbotsford or Chilliwack campus, led by a current UFV student leader. This opportunity is available for new students, as well as any students who haven't had a chance to visit a UFV campus yet during their studies.
Support campus tours by saying hi to new students you see on campus.
Day ONE: Welcome to campus | September 6, 2022
This in-person event for new students, hosted on the Abbotsford campus, takes place on the first day of the semester, on the Abbotsford campus. New students will attend an invocation welcome ceremony, and meet and mingle with support staff, faculty, and other new students at faculty welcome sessions and an afternoon services fair.
Faculty: You can support this event by signing up to host a Faculty or Program welcome session in the morning on September 6th. For more information, contact Orienation@ufv.ca
Staff: You can support this event by signing up to host an info booth or activity at the afternoon services fair. For more information contact Sheila.McKay@ufv.ca
Welcome Weeks | September 7- October 6, 2022
Welcome weeks events include fun and informational in-person or online activities that give students a chance to meet other UFV students, or to connect with UFV departments and services. Any event planned by UFV staff and faculty, or student clubs and associations, taking place during these weeks can be listed on the Welcome Weeks calendar for students to find.
Faculty & Staff: You can support Welcome Weeks by listing any informational or engagement activities targeting new students, or events that are available for the whole UFV student community during the first few weeks of the semester. Read more about how to list your event on the Welcome Weeks calendar.
Looking for more information? Visit the New Student webpage for a full list of this semester's Student Orientation events and resources.
We hope to see you there! If you have any questions, please email orientation@ufv.ca.
Sincerely,
The Orientation Team
Hillary Rowe, Transition & Engagement Co-ordinator
Sidrah Ahmad, Acting Manager, Student Life
Alec Zinman, Student Orientation Assistant