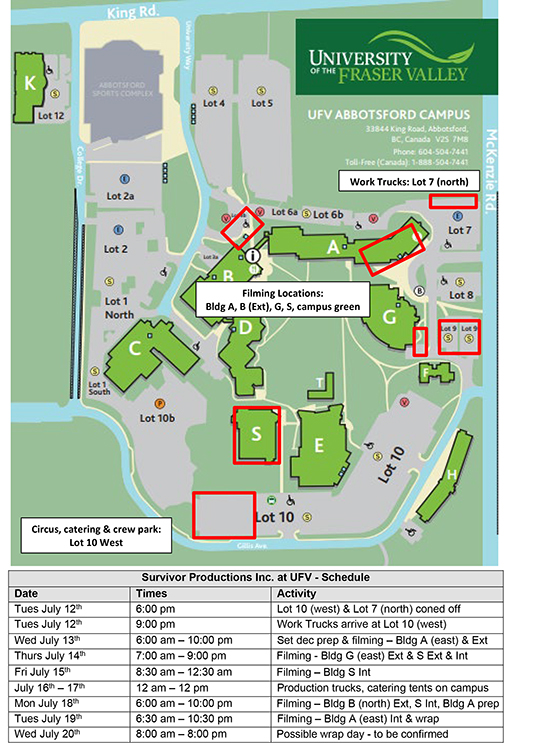 Survivor Productions Inc. will be on UFV's Abbotsford campus filming "Untitled Zumba Project" from July 12-20, 2022. This activity will involve a considerable number of production vehicles and crew members. Students and staff will have full access to offices, classrooms, and most campus spaces. While the camera is rolling, pedestrian and vehicle traffic in the area will be paused for a short period (2-3 minutes). A dedicated UFV security guard will be on duty during all production times, and all location stakeholders are aware and supportive.
This is an opportunity to showcase UFV with BC's growing film industry.
For more information, contact conferenceservcies@ufv.ca.