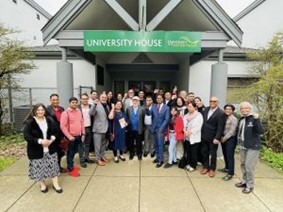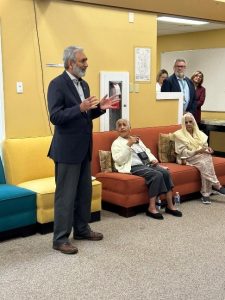 After almost 19 years after the work started to establish the Center for Indo Canadian Studies, staff at SASI moved offices from Building F to Building K at UFV.
On October 12th, we held a farewell party where many friends of the Institute came out and shared beautiful stories and memories that they had made in that building. The building was a gathering place where many people from inside and outside of UFV came together to listen to speakers, have discussions and dialogues, undertake much needed research, and engage with students, faculty and staff alike.
Although we are sad to leave our old 'home,' we look forward to creating new memories with all of you in our new space. So, please drop by for a visit if you're in the area! K building is the new building near the Abbotsford Event Centre.