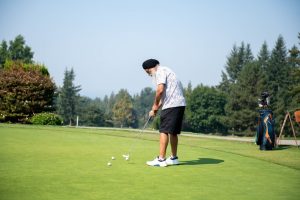 The 4th annual Bajwa Dhami Building Bridges Community Golf Day took place on August 26th, 2023, and was a great success!
The tournament successfully raised $62,865 for the SASI Research Fellowship. 92 players and 31 sponsors pitched in to help us raise the money for much needed research on areas that affect our communities.
The SASI Research Fellowship fosters the development of evidence-based research to inform educators, policy developers, organizations, and other stakeholders regarding key contemporary issues within the diasporic South Asian community. The money raised allows this critical research to continue. Dr's Bajwa and Dhami were as always, the most gracious hosts and they enjoyed motivating all the players with the many activities.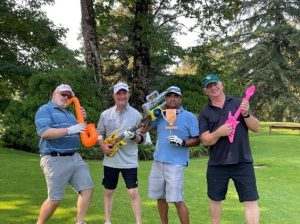 In between swings, the players played games staffed by our wonderful volunteers, everyone won amazing prizes, players and sponsors alike enjoyed networking, and we all posed for some very memorable team photos! Dinner was beautifully presented by Ledgeview Golf Club and many door prizes were enjoyed by winning participants. The winners of the tournament's many prizes went away with smiles on their faces! The overall winners of the tournament had come to play from California!
A very big thank you to all our sponsors and players for contributing to this great cause. We hope to see you all again next year!
To view all of the photos from the tournament, please visit our Flickr page.