Welcome to the new employees who joined us in September as well as some current employees that have moved into new positions. And congratulations to the temporary employees that have now become permanent! We are very excited to have you join the UFV team.
NEW EMPLOYEES TO UFV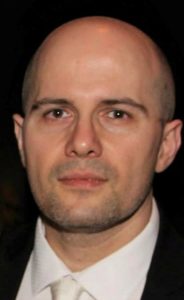 Welcome to John da Costa, Team Lead, IT Service Desk   Hello, my name is John da Costa. I attended BCIT in the Information Technology Management Program and worked for 32 years at Save on Foods – first in retail and then in Head Office, IT support. I joined UFV in pursuit of professional development within a learning institution. My fondest memories were always within an academic environment, and being able to merge my career with a space that I value very much has always been a long-term goal of mine. I'm happily adjusting to the new work culture at UFV and hope to contribute to such a wonderful institution and team!
Tina Kerton, Director, Risk & Safety
Jaslyne Sunday, Officer, Donor Relations
Susan Mide Kiss, Vice President, Community Engagement
Megan Van Luyn, Analyst I, IT Service Desk
EMPLOYEES AWARDED PERMANENT POSITIONS AT UFV
Mitch Huttema, Specialist, Communications & Video
Thomas Hine, Analyst I, IT Service Desk
Jordie Arthur, Coordinator, Communications, Athletics & Campus Recreation
Marcy Buchanan, Bookstore Clerk
Yifei Li, Research Analyst, Institutional Research & Integrated Planning
James Sommerville, Analyst II, IT Service Desk
EMPLOYEES THAT HAVE MOVED INTO NEW POSITIONS AT UFV
Tamara Courage, Coordinator, External Liaison
Julie Croft, Advisor, School of Business
Nicole Klassen, Business Manager, Provost and VP Academic Office
Jenn Letkeman, Assistant, Safety & Security
Michael Barker, Administrator, Design Studio Systems
Derek Ward-Hall, Manager, International Student Engagement
Harshdeep Khurana, Analyst II, IT Service Desk