Welcome to the new employees who joined us in April and May.  And congratulations  to the temporary employees that have become permanent, and those that have moved into new positions.
NEW EMPLOYEES TO UFV
Welcome to Erika Voth, Student Services Assistant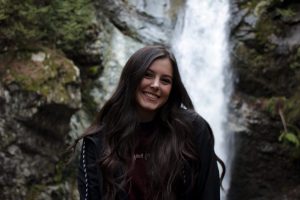 Erika was born and raised in Abbotsford and earned her Bachelor of Business Administration at the University of the Fraser Valley in 2021. While earning her BBA, she managed a dental clinic specializing in pediatric surgery. Erika now works as an Assistant in UFV's Student Services department. She coordinates bookings with counsellors and accessibility advisors, as well as answering and redirecting student inquiries about the University. In her spare time, she loves playing soccer, indoor cycling classes, and cuddling with her dog.
Valerie Franklin, Department Assistant, Continuing Education
Sandra Reid, Administrative Assistant, Library
Elena Tavaszi, Project Manager, BTO
Angela Oscienny, Agriculture Technician
Audrey Ackah, University General Counsel
Lincoln Chan, Strategist, Digital Marketing & Engagement, UFV International
Daniel de Groot, Library Technician-in-Charge
And introducing  Margaret Waruiru, Assistant to the AVP, Institutional Research & Integrated Planning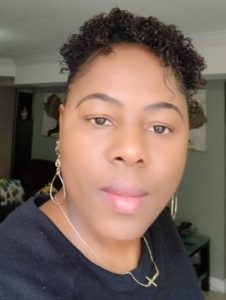 Margaret Waruiru was born and brought up in Kenya, she came to Canada in 2006 as an Immigrant landing in Toronto then moving to Surrey in 2008.
Since moving to Surrey, as an immigrant and fluent in Swahili, Margaret saw the need to support immigrants to settle in Canada especially those who spoke Swahili and did not have English Language Skills. Margaret has worked with several not for profit organizations in the Lower Mainland and has advocated for several families facing challenges with MCFD, RCMP, Immigrations, School Districts, hospitals among other government bodies.
After over 10 years of working with not for profit organizations, Margaret decided to join Fraser Health Authority where she worked as an Administrative Assistant to different Directors for two and a half years.
Margaret has a Bachelors Degree in Business Administration from Douglas College, and has a passion in community work. She continues to assist refugees and Immigrants especially helping with interpretations for a variety of government appointments.
Having recently moved to Abbotsford and joining the University of Fraser Valley as the Administrative Assistant to the Associate Vice President of Institutional Research and Planning, Margaret is enjoying working with her new team and is very privileged to work, live and play on the unceded territories of the Stó:lō peoples.
EMPLOYEES AWARDED PERMANENT POSITIONS AT UFV
Candice McPherson, Assistant in the Faculty of Education, Community, & Human Development
Kirk Joachim, Janitor
Sinderpal Gill, Janitor
Lynda Seifred, Assistant, Athletics & Campus Recreation
Bahara Ahmadi, Marketing Strategist
Tadhg O'Leary, Assistant Professor, Agriculture
Erin Jones, Advisor, Centre for Accessibility Services
EMPLOYEES THAT HAVE MOVED INTO NEW POSITIONS AT UFV
Sheila McKay, Coordinator, Student Transition & Engagement
Shawn Peters, Admissions Assistant
Maggi Davis, Alumni Relations Coordinator
Kristy Krulitski, Admissions Assistant
Whitney Fordham, Director, Alumni Relations
Tony Shum, Manager, Financial & Capital Reporting
Marta Ciccia, Department Assistant, Faculty of Applied & Technical Studies
Cody Watson, Manager, Print Services