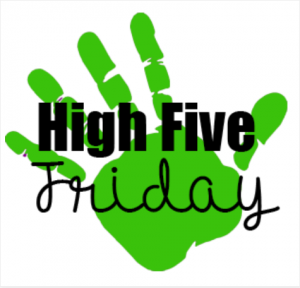 Happy Friday everyone and I hope you're having a great day. It was another whirlwind week of emotions as we all deal with Mother Nature's wrath! I hope you are staying safe and managing your mental health. We all know that a big part of that is good physical health so although this weather isn't very conducive to getting outside, I hope you did take advantage of the small breaks from the rain to get some fresh air. And don't forget about all the indoor things you can be doing too – even just meditating, deep breathing, stretching and long, hot, bubble baths help us maintain our sanity in these crazy times!
This week's progress report submission winner of a $25 gift card was Holly Kooyman. Enjoy a little pampering – you definitely deserve it.
Our next (and last) challenge O Fitness Tree is coming up soon and will run from December 6 – 17. Click on the link for a sneak preview. The exciting thing about this challenge is that EVERYONE that completes it will be sent a special prize!
We are planning on running the DanceFit class on December 2, so please email me at nancy.scarrow@ufv.ca if you like your name added to the registration list. Susan Francis donates her time and fun energy to lead us in this awesome workout that she adapts to all fitness levels.
And, of course because of the low number of employees working on campus this week, and the horrendous weather, our walking groups have slowed down. I hope you are still doing as much walking as you can on your own. Next week should be better and I hope you come out on Mondays (12:00) and Wednesdays (1:00) on the Abbotsford campus and Tuesdays at 12:00 on the Chilliwack campus.
Information on all of our events and activities can be found on the Fitness Challenge webpage https://www.ufv.ca/hr/health-well-being/fitness-challenge/ so check it our regularly so you don't miss anything!
NOTE: The Fall, 2021 Fitness Challenge will be wrapping up on December 31 but I hope you all will stick around to enjoy the upcoming Winter, 2022 Challenge. I will be considering all the current participants registered UNLESS you let me know that you do not wish to be included going forward. Please email me at nancy.scarrow@ufv.ca only if you DO NOT want to participate.

Have a great weekend everyone. I'm going to put on some festive music and get my house all decorated for the holidays! The weather won't bother me when I'm cozy inside watching Christmas movies!