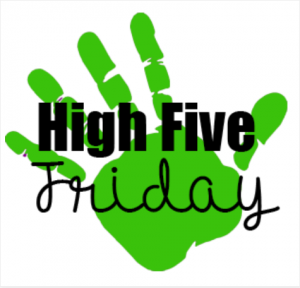 Well, this has been quite the week! I hope you are all safe and dry and although you may not have been able to do as much physical activity as you would have liked, I hope that you've taken care of your mental health. Please contact us in Human Resources if there is anything we can assist or support you with.
This week's progress report submission winner of a $25 gift card was Paula Brennan. Congratulations and thank you for keeping us updated with your wellness journey.
Well, we only had one employee (and her friend) head out last Saturday to Elk Mountain on a hike that Dave McGuire volunteered to lead. So, thank you Deanna McIntyre and of course, a big thank you to Dave. I did have a lot of you saying you were interested in this hike and would love to do it, but just weren't available on Saturday. Dave is happy to lead it once again in the spring, so hopefully we'll get a better turnout. He tells me it was a gorgeous day and that he thoroughly enjoyed his hike.
This past Sunday was the last day of our most recent challenge – BINGO. Lots of you participated and many sent me positive comments! Of all of those that fully completed their BINGO card, the grand prize draw winner was Beverly Jones! Congratulations Beverly – well deserved. The runner-up winners for this challenge were Elaine Newman, Pauleen Nuite, and Skye Fairbairn. Thanks to everyone that participated, and I hope you enjoyed playing.
I'm giving you all a week or so to settle in to winter and re-group before I send out our final challenge of the semester – O Fitness Tree – which will run Dec 6 – 17, 2021. Stay tuned for all the details in next week's High Five Friday. EVERYONE that completes this challenge will be sent a special prize!
Unfortunately we had to cancel the Nov 18 DanceFit class due to the cancellation of all activities this week, but we will be running it again on December 2 so please email me at nancy.scarrow@ufv.ca if you like your name added to the registration list. Susan Francis donates her time and fun energy to lead us in this awesome workout that she adapts to all fitness levels.
Our walking groups didn't get out this week due to all the crazy weather, flooding and many of us working from home, but we are still going strong! Join us on Mondays (12:00) and Wednesdays (1:00) in Abbotsford and at 12:00 in Chilliwack.
Information on all of our events and activities can be found on the Fitness Challenge webpage https://www.ufv.ca/hr/health-well-being/fitness-challenge/ so check it our regularly so you don't miss anything!
Have a great weekend everyone and take a little bit of time to reflect and practice gratefulness.