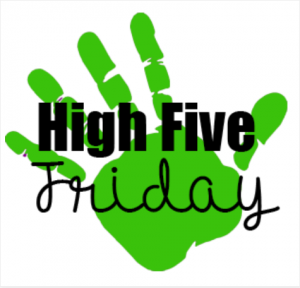 I can't believe that October has arrived! I love this time of year when the leaves start to change colors and there is a crisp, refreshing feeling in the air. Fall walks are my favorite!
It was great to see so many of you submit your progress reports for last week – congratulations to Erin Jones, Centre for Accessibility Services, who won the weekly prize and will get the chance to enjoy a gift card to Save-on Foods. I appreciate you taking the time to send me these reports so I can see how you are enjoying the challenge so far.
How is the walking challenge(s) going? I'd love to see some pictures of you out there racking up the kilometres, so send them along to me! The first tier challenge to Harrison Hot Springs ends on October 10 so on October 12, don't forget to fill out your progress report indicating if you attempted the challenge, and if so, if you completed it. I'm so excited to see how everyone did and to award one lucky participant with the grand prize of a night in Harrison. I'll also have many more prizes for those that participated, even if they didn't quite finish – but you'll only be included if you submit your progress report on October 12.  And if you are striving to walk all the way to Whistler, keep going! You have until October 31 to finish that one!
Thanks to the 46 of you that are participating in the BioDiet program. We've had two meetings so far and I'm really excited about it. A huge thank you to Dr. David Harper for guiding us on this journey. So far it's been super informative and interesting. Looking forward to the next 10 weeks! I'd love to hear stories of your experience with the program, so send them along!
I'd like to organize a couple of bike rides in the next few weeks along the Vedder river so please let me know if you'd like to participate so I can add your name to the list. Thanks Ana Adamik for offering to lead this group. I would absolutely LOVE to do this but I don't have a bike (I do have one on my Christmas list, so fingers crossed).
And the big news for the week – our next Challenge starts today, October 1 – SQUATOBER! In case you missed it last Friday, I've attached the information above which outlines the instructions for the challenge as well as lots of information on the benefits of squats – "the King of all Exercises".  I've invited you all to a Zoom meeting on Monday at 11:00 (it should only take 15 minutes) to demonstrate the different types of squats and answer any questions you may have. I know some of you are unavailable to meet, so check out the many YouTube video tutorials out there which will be very helpful to you I'm sure. Of course we'll have great prizes for participants and an amazing grand prize for one lucky winner who completes the challenge. Good luck everyone and may all your butts look amazing in a month!
Upcoming events include:
DanceFit classes with Susan Francis on October 14 and October 28 (see webpage under "upcoming activities" for description and registration details).
Lunch & Learn Meditation series with Christine Slavik – 5 sessions from Oct 19 – Nov 16 (see webpage under "upcoming activities" for description and registration details).
Well, that's enough for now and if none of these activities are for you, please let me know what else you'd like to see and I'll do my best to make it happen. Whatever practices your lifestyle includes, make sure to make yourself a priority and always strive to thrive for health and happiness! Have a wonderful week everyone.