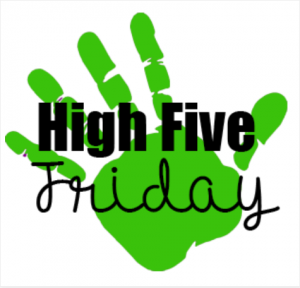 Happy Friday everyone and I wish you all a very happy Thanksgiving. Even in all the chaos of the past 18 months, I'm sure you all have something to be thankful for. Take some time this weekend to rest, relax and reflect on the positive things in your life.
Thank you for continuing to submit your weekly progress reports on Mondays. Congratulations to this week's winner, Trish Blondin who won a gift card to Winners/Home Sense.  NOTE: It's very important to submit your report next week (because of the holiday, due date is Tuesday), especially if you participated in the Walk to Harrison Challenge. Only those that submit their forms (whether they completed the challenge or not) will be entered to win some amazing prizes including the grand prize of a night's accommodation at the Harrison Hot Springs Hotel.
And keep walking as there is still another three weeks to go in the Walk to Whistler challenge!
We also started our most recent challenge this week – Squatober. I hope you're enjoying it and have started to see some results in how you look and feel. Keep going for the whole month because even giving it your best effort, whether you fully complete it or not, could pay off big with more prizes!
The BioDiet program is going great. We've had three meetings so far and I'm overwhelmed with the amazing participation and excitement about the program – we're up to 47 members. Thanks again to Dr. David Harper for all his expertise and encouragement. Don't forget to send me your updates, questions, or even your favorite Keto recipes to share.
Calling all bike lovers! We've scheduled two bike rides around the Vedder Park Rotary Loop Trail in Chilliwack for the afternoons of October 16 and October 30. Thank you Ana Adamik for taking the lead! Several of you have emailed me to have your name added the list, but if anyone else would like to be included, let me know and I can send you all the details.
Upcoming events include:
DanceFit classes with Susan Francis on October 14 and October 28 at 12:15 in the Cave (see attachment above for description and registration details). Don't forget to register ASAP to me or wingerak@ufv.ca to save your spot!
Lunch & Learn Meditation series with Christine Slavik – 5 zoom sessions on Tuesdays from Oct 19 – Nov 16 (see attachment above for description and registration details). Many of you requested more information and training on this topic so please register with me or wingerak@ufv.ca so we can send you the zoom links to the sessions.
Information on all of our events and activities can be found on the Fitness Challenge webpage https://www.ufv.ca/hr/health-well-being/fitness-challenge/ so check it our regularly so you don't miss anything!
Have a wonderful long weekend everyone and even though I'm sure we'll all eat way too much delicious food, remember that our mental health is as equally important as our physical. Spending time with our loved ones and giving thanks for all we have is exactly what we all need right now. Happy Thanksgiving.