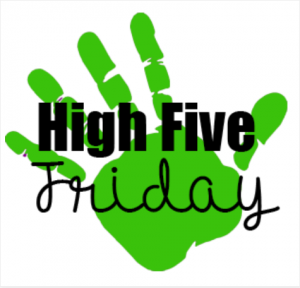 Great job on another week of wellness. I hope you are managing to attain your goals (still a couple of days left). We've had some beautiful sunshine this week so that's helped!
I sent a message out to you all on Monday morning reminding you to submit your progress reports, and I think that really helped as I received 130 submissions! Great job people and a big congratulations goes out to Kristy Krulitski from Student Services who won a $30.00 gift card from the UFV Bookstore – enjoy!
I hope you all started the walking challenge(s) that started on Monday. Couldn't we all use a little get-away to Harrison Hot Springs or Whistler right about now?  One way to help you is to participate in our walking club every Monday/Wednesday in Abbotsford and Tuesdays in Chilliwack. And on the other days of the week, grab your colleagues or phone a friend and head out for a lunch hour walk. Not only will it help you in the challenge, but it's super important for you to get up from your desk and a great way to refresh yourself for the afternoon!
And I was so excited that almost 40 of you are participating in the 12-week BioDiet program which kicked off this past Wednesday! A huge thank you to Dr. Dave Harper for guiding us on this journey and a giant good luck to all of you who are trying to manage their weight in a healthy, positive way. I'm participating myself and cannot wait to hear about your experience.
NOTE: CHANGE OF DATE FOR THE HUNTER TRAIL HIKE – because of the weather forecast, I'll be hiking up Hunter Trail on Saturday (tomorrow), September 25 at 11:00 am instead of Sunday. The weather promises to be great. Check out the trail and view on this short youtube video here! https://youtu.be/NcjAhrVlKNU  Many of you indicated that you would like more group activities planned and hiking was one of the popular requests. Bring your families, bring your friends, bring you dogs! This is a moderate level hike and takes about 2-3 hours roundtrip. I think I've posted the attached picture before, but this is me at the top of Hunter Trail! I promise you that the view will not disappoint and I don't want to do it alone! I'll provide snacks to all, but don't forget to bring your water.  BONUS – any of you that come out will be awarded an additional 5 km. towards your walking challenge!
Goggle map Hunter Trail Viewpoint, Mission, BC (but basically from Mission, take Dewdney Trunk Road and turn right on Cardinal Street, left on Ainsworth Street, right on Roach Street, continue onto Sabo Street, and then Hunter Street). See you tomorrow at 11:00 am.
Is anyone interested in some group bike rides on the Vedder trail? We have a member who has offered to lead them so let me know if you'd like to participate so we can get some set up for the fall before the weather turns too cold!
Challenge number 2 – next week on Friday, October 1 we will be challenging you again. Yes, that's right – it's that time of year – SQUATOBER! See the attached information and challenge which is also posted on our webpage. Read through it to familiarize yourself with the benefits of the "king of all exercises".  Once you understand how important this exercise is to promote strength gains in your legs, core, back, shoulders, and neck you will definitely want to participate! Before and after glute pics? Well, maybe that's not a great idea, but I know you'll feel the difference in your whole body and overall health! And our course, all of our challenges come with amazing prizes that you won't want to miss out on!
Next Friday we'll be sharing more information on upcoming activities including DanceFit classes, Meditation lunch & learn series and much more. Have a wonderful weekend and enjoy the sunshine.