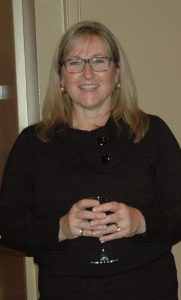 After 32 years with the University of the Fraser Valley, Dianne Hicks will be retiring effective May 31, 2021.  Dianne will be missed by staff, faculty and leaders across the University as she has been a stable, and dedicated source of human resources advice for the past three decades. 
Dianne Hicks started her career with UFV on September 11, 1989, working with the University Bursar, Doug Thorpe as an Administrative Assistant.  She made the move to Human Resources as Employee Relations Officer on August 23, 1999. On January 1, 2006 she took on the role of Associate Director, Employee Services and on November 16, 2009 she became the Director of Human Resources. 
In addition to her HR work with UFV, Dianne has served on several committees including the Joint Labour and Management Committee, the Joint Professional Development Committee, the Job Classification Audit Committee and numerous selection advisory committees just to name a few.  She represented UFV externally on the Joint Committee on Benefits Administration and several Provincial HR committees.  Dianne also played a significant role in Collective Bargaining over her many years in Human Resources.
On behalf of the HR team, thank you Dianne for your countless hours of work.  Often the last person to leave in the evening, Dianne's tremendous dedication to HR and knowledge about UFV in general will be greatly missed.  
Please join us in wishing Dianne Hicks a long, happy and very well-deserved retirement!