According to several ongoing researchers, the Ketogenic diet may be a helpful tool in lowering a person's chances of developing COVID-19 and preventing severity. Could the keto diet help prevent or mitigate severe COVID-19? Well Dr. David Harper thinks it can and he will be explaining why in his presentation in the Keto Salt Lake 2021 virtual conference on May 22, 2021.
Submitted by guest blogger, David Harper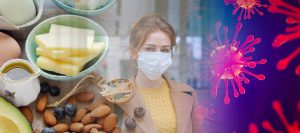 I am delighted to be a keynote speaker at Keto Salt Lake this weekend. I'll be talking about the science that supports a well-formulated ketogenic diet as a means to improve metabolic health to reduce the incidence of COVID-19 infection and improve outcomes if infected. It's online and free to attend. On Saturday, May 22nd I'll be presenting at 10:56 a.m. (EDT) / 7:56 (PDT) for about 35 minutes and answering questions live during my 35 minute presentation.
More info at http://ketosaltlake.com
From the organizers:
No registration, no tickets, no fuss! Join us on May 22 at 10am EDT/8am MDT for some amazing speakers! https://youtu.be/m_4NOniMyTI The video will run as a "premiere," meaning that everyone will be able to watch together as if it was a live stream, but without the possibility of technical issues messing things up! During the premiere of the video, you will be able to interact with other attendees and the SPEAKERS. It's a bit of a unique experience to be able to ask them questions about what they are presenting DURING the presentation!