DETOX WATER
I came across this recipe on Pinterest or Facebook or somewhere and thought I'd give it a try. I am very bad at drinking my daily recommended amount of water (9 cups per day from beverages OR a total water intake which includes water in food of 2.7 L per day) so thought that I might do better if it had some flavour. Now granted, the flavour of this drink is not the best to most people, and I didn't love it at first, but I have acquired a taste for it and now, I rather enjoy it, especially when it's really cold!
I am not professing to be an expert in any way, shape or form when it comes to the benefits of the ingredients in this drink so please do your own research and decide for yourself if it is something you want to try.
It is claimed that this drink can reduce bloating and water weight, aid digestion, burn fat, boost metabolism, clean the system, kill sugar cravings, promote sustained focus and energy, regulate blood sugars, lower cholesterol, lower blood pressure, and even protect against cancer. It is an anti-inflammatory, an antioxidant, is rich in vitamins A, C, D, B-complex and minerals such as Iron, Potassium and Zinc.
I brew two batches at a time so I have 3 litres of the drink in my fridge. I try to drink at least one litre every day and I feel pretty good most of the time – you be the judge.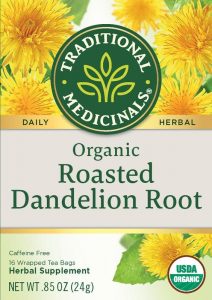 INGREDIENTS (for 1.5 litres)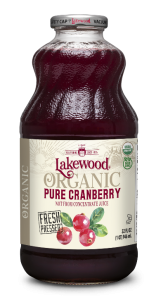 Dandelion root tea (1 brewed cup)
1 – 2 tablespoons of 100% PURE cranberry juice (NOT cocktail)
Juice of 1 fresh lemon
Juice of ½ a fresh grapefruit
1-2 tablespoons apple cider vinegar
Water
DIRECTIONS
Brew one cup of dandelion root tea and let cool to room temperature. Into a 1.5 L water bottle, add the cooled tea, 1 tablespoon pure cranberry juice, the juice of one full lemon, the juice of half of a grapefruit, 1 to 2 tablespoons of apple cider vinegar. top up with water. Drink throughout the day.