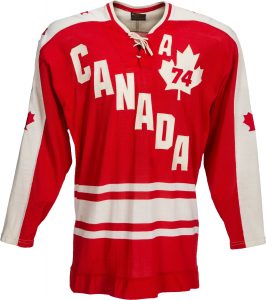 Submitted by guest blogger Stacie Dixon, Facilities Operations Coordinator, Athletics & Campus Recreation
For a department that revolves around athletics and recreation, we are itching to cheer on our Cascades and other sports teams these days. However, while we will have to patiently wait for that, this week with UFV Unite we are calling out our fellow sport and sport fan enthusiasts to join us in some sporty challenges. Especially, with this sunny weather and with outdoor recreation areas back open, why not get your outdoor sports groove on?
To inspire your inner athlete, join us on Wednesday for the Train Like and Athlete – Lunch & Learn workshop. Full details are under the events page on Facebook, as well as in the Spring Workshop email sent out by HR last week. As a reminder, you must fill out the linked PARQ form and return completed form to shaunapearce17@gmail.com prior to the start of the session.
Look out for the following Week 7 unit posts today. Participants who completed any of the challenges below will have a chance to win a sporty prize pack!
Can you guess the athlete? Photo Contest.

Start digging out pictures of you getting active in your youth (e.g. a team picture, cheering at a hockey game or a sports action shot)
Send in your picture by email to: campurec@ufv.ca or direct messenger us on Facebook. No later than Thursday, May 28 at 12pm.
Check back on Friday morning, May 29 where we will post the photos and a list of names for your chance to guess the "young" athlete photos of our fellow employees!
My favourite outdoor sport activity is _____________?

Fill-in the blank with comments, maps or pictures of where or what you like to do to get active, we also don't mind if you brag a little on your distance, elevation or scores. This could include cycling and hiking routes, sport courts and golf courses to name a few (don't worry we will keep your secret spots safe!)
How do you support your favourite sports team?

We want to see pictures of your teams logo, you, your family or pets in your favourite fan gear or maybe an epic fan cave.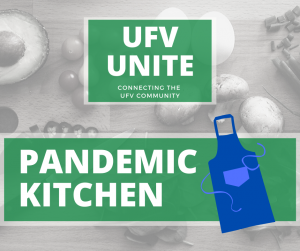 UFV's Pandemic Kitchen saw a couple more tasty recipe submissions, this week the theme is: Chef's choice. Let's see favourite recipe or cooking video! All information about the competition is tagged under "Pandemic Kitchen" on Facebook. Remember, all proceeds of the cookbook sales will go to the UFV-SUS Foodbank.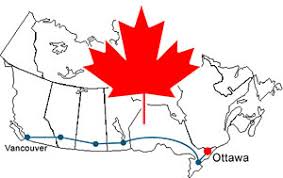 Next weeks sneak-peak… If you can believe it June is almost upon us and we will be unveiling our "Step into June" Challenge next Monday, June 1. We will be inviting you to join in as we trek across Canada, competitors and casual participants alike will record their steps and activity minutes to see how far they can virtually get across Canada. We will include all instructions and minute conversions into kilometres to help you out. Throughout June, we will be providing "scenic" views and Canadiana inspired tips and activities to motivate you to see how far you get before it's time to celebrate Canada Day!