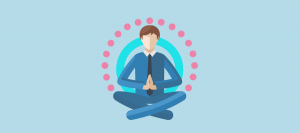 If you have been fortunate enough during your time here at UFV to not require the assistance of Health & Disability Coordinator, Laurie Coreau, it means that you have been healthy in your role at the University, but it also means that you most likely know very little about the Early Intervention Support Program. The purpose of the program is to support staff and faculty during an illness or injury and to get them back to work as soon as possible.
In addition to the support that Laurie provides, Kevin Antonishen, Kinesiology Lab Instructor and Alyson Seale, Associate Professor TASK Program work hard to make the program a success.
In 2019, the program supported approximately 90 UFV staff and faculty. As a result of the great work of the Early Intervention Support Program, 70% of colleagues were back to work before they transitioned to long-term disability.
The Early Intervention Support Program is an important part of a successful return to work from illness or injury.  It is a confidential program that is jointly managed by the employer and the union and provides a proactive service that supports and assists employees through their illness or injury and facilitates a return to work in a caring, safe and timely manner. The goals of the EISP are to facilitate appropriate and customized return-to-work programs for employees, and to prevent feelings of isolation by assisting them to:
Re-establish a sense of control
Obtain appropriate health and rehabilitation services
Avoid "run around" from health professionals
Have a successful outcome
More information or answers to your questions regarding the Early Intervention Support Program can be found on the Human Resources website at https://www.ufv.ca/hr/health-well-being/return-to-work/
A special thank you to FSA members, Laurie, Kevin and Alyson for supporting the staff and faculty at UFV!