The Faculty of Science is pleased to announce that Manjot Benning, Biology major and Catherine Laflamme, Physics major have been selected to represent UFV this summer, in person, at the 64th Annual London International Youth Science Forum.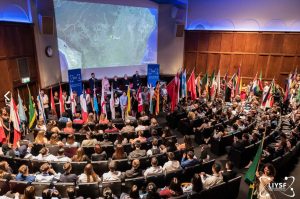 The shortlisted candidates presented a research topic of their choice to our selection panel last week. The presentations were amazing! Each year the Faculty of Science guarantees to send one representative, however, this year we were able to find additional funding to send two representatives this year.
Manjot and Catherine will travel abroad this summer to join 500 other leading scientists from around the world where they'll be immersed in a 2-week long summer programme from July 26 – August 9, 2023.
We have no doubt that they will represent UFV proudly!
For more information on the London International Youth Science Forum, please visit: https://www.liysf.org.uk/