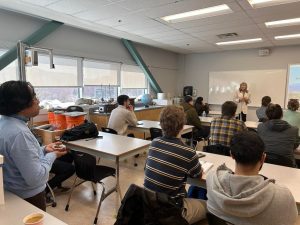 Dr. Cherie Enns and Dr. Afia Raja from the School of Land Use and Environmental Change hosted an Info Session on March 16 to introduce the new Bachelor of Regional and Community Planning (BRCP). The new Professional Degree will launch Fall 2023.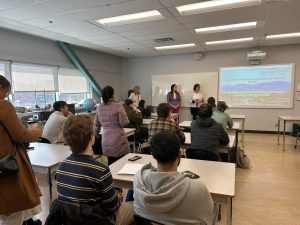 They welcomed an Indigenous speaker on the subject of regional and community planning as well as a few planners from the field.
The BRCP program offers a range of exciting course topics focusing on housing, planning policy and theory, Indigenous land-use policy, climate and the environment, urban development, and agriculture. The courses are delivered using lecture, seminar, field-based, and technology-supported classroom experiences. Students can utilize what they've learnt in local and international practicums or internships, and studio courses.
---
Would you like more information on courses or learn how to apply?
Contact:
Dr. Cherie Enns
cherie.enns@ufv.ca
Dr. Afia Raja
afia.raja@ufv.ca
Academic Advising Office
AcademicAdvisors@ufv.ca