Join UFV West and Dr. Carin Bondar for an interactive evening on all things SciComm (Science Communication)! They will be diving into the importance of communicating science effectively, SciComm on Social Media and more!
WHEN: Wednesday, November 23, 2022
TIME: 5 – 7 PM
WHERE: Room B132, Abbotsford Campus
Free of cost and open to all!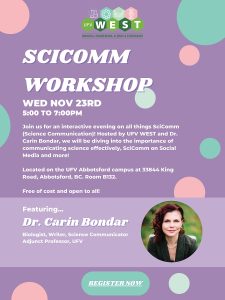 Featuring …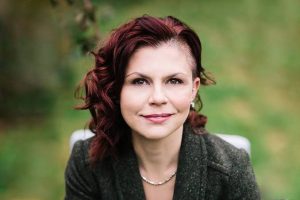 Dr. Carin Bondar
Biology, Writer, Science Communicator, UFV Adjunct Professor