Each year the Dean of Science in consultation with the department heads decide the recipients of these awards. They were announced at our final Faculty Council meeting of the year.
Mariano Mapili (SLUEC) and Sandra Gillespie (Biology) – Co-recipients of the Awesome Achievement Award, for overall excellence in academic endeavors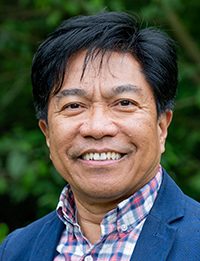 Dr. Mapili was appointed at the rank of Associate Professor on tenure-track in August 2020 after successfully competing for a tenure-track position in the School of Land Use and Environmental Change (SLUEC). Dr. Mapili has many years of experience as sessional and LTA at UFV (since 2007), as well as having taught at various other institutions nationally and internationally. This past year, he had a very heavy teaching workload with 5 distinct courses, and some with multiple sections. He also taught independent and directed studies. His research interests in Agriculture and GIS are contributing to advancements in the local and regional scenes.  He delivered six GIS microcourses to the Matsqui First Nations GIS program, and continues involvement with the City Studio program.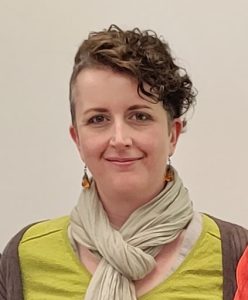 Dr. Gillespie is a highly sought after teacher in Biology, with several students doing independent projects. Her work with bees have been publicized widely and she has several on-going collaborative projects within the agriculture sector. Sandra has given many presentations institutionally, locally and regionally, as well as in professional meetings. She has served in various departmental and institutional committees in various capacities. Sandra arrived at UFV in 2017 as an Assistant Professor in Biology and this year she has been promoted to Associate Professor based on her stellar performance in all three areas of evaluation: teaching, research and service. Her area of specialty is in Ecology, Entomology, Evolution and has created an agriculturally relevant research and training program here at UFV, she also revamped some of our biology courses, and created a new upper level biology course.
---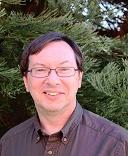 Steve Marsh – Terrific Teaching Award, for instructional excellence
Professor Marsh has been with UFV since 1992 (then UCFV). He is an Associate professor in SLUEC and teaches many courses in geography including several courses in climatology and natural hazards. He is  a highly sought after teacher and students have spoken highly of his nurturing and passionate teaching style. He has supervised many students in research projects focused in local watershed and airshed issues, and has sent several to Woods Hole Oceanographic Institution in the USA as part of a Global Rivers Observatory Project. He was nominated for UFV's teaching excellence award, and albeit unsuccessful this time, his students were extremely supportive of his nomination, and one of them noted how he changed her trajectory at UFV
Steven has impacted the trajectory of my academic career more than any other staff member at UFV… at a time in my studies where I felt lost and without a place at the institution… I will leave as a better person than who I was when I started, and a large part of that can be credited to Steven's presence at the institution
---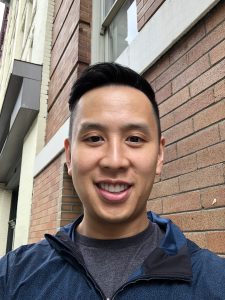 Justin Lee – Remarkable Research, for excellence in scientific research endeavors
Dr. Lee is a new Assistant Professor of Biology, although he has been with UFV for several years as a sessional and limited term appointments. His research interest in lipid nanoparticles and applications for aquaculture has garnered him a discovery grant from NSERC for the next 5 years as well as a supplementary grant as new investigator, and several institutional grants. He has supervised many students, including the current Governor General medalist, Heather Kelly, and the Faculty of Science Dean's medalist, Katriana Van Woudenberg. In the last two years since his tenure track appointment at UFV, he has participated in many national and international conferences with several presentations under his belt.
---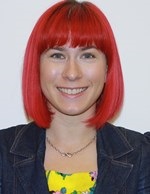 Vanessa Radzimski – Outstanding Outreach, for excellence in community outreach events
Dr. Radzimski is an Assistant professor in Math and Stats and has been excelling in all academic areas of teaching, service and scholarly activity, including outreach work for which she is been recognized this year. Her involvement in activities to support K-12 teachers of Math as well as for fellow colleagues has been outstanding. She has been instrumental in organizing the Fraser Valley Math Education Sq'ep (with Drs. Kseniya Garaschuk and Stan Manu), and indigenizing math instruction. She works with PRIMED to support teachers of K-8 math. She volunteers many hours at the Math and Stats Centre, and has participated in several of the Math outreach events including Math Mania (alongside Dr. Cindy Loten), and Fraser Valley Math Challengers. Her IPEC report noted "Vanessa has been an excellent addition to Math and Stats … her energy and innovation inspire and educate those around her".
---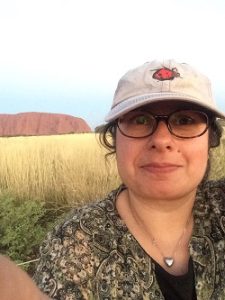 Renee Prasad – Superb Service Academic, for outstanding performance of service duties
Dr. Prasad is the Department Head of Agriculture Technology, and she is an incredibly efficient person handling teaching, research and service. She loves helping the next generation of farmers to be future-ready, by focusing on evidence-based practices in all her courses. She has been integral in the smooth transition of agriculture into science even though this was not her idea. Her service to UFV and the community at large has been superb! She is an active member of the Food and Agriculture institute, and works closely with local consultants, BC Ministry of Agriculture, Agriculture Canada experts, and various grower groups. Her tireless work has help reshape the department in many ways. She is involved in many committees including numerous SACs, chairing two key ones for Agriculture faculty, and a new Agriculture technician, and was also actively involved in the search for the CRC position.
---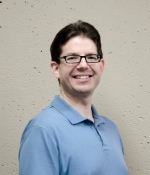 Shawn Millar – Superb Service Staff, for outstanding performance of service duties
Shawn has served roughly twenty plus years as chemistry lab technician, and he is a UFV alumnus. Shawn, along with the other chemistry lab techs (including Aileen who was a Superb Super Staff award recipient a few years back), have served Chemistry (and Science), promptly, efficiently, and reliably. His expertise and contributions, setting up labs, preparing chemicals, testing and/or fixing equipment not only for teaching but also for research, are greatly respected and appreciated by chemistry faculty.