Eryn graduated with distinction from UFV with a BSc in Biology in 2019.
Her research paper from her Biology 409 directed studies with Dr. James Bedard, in collaboration with the BC Cancer Hereditary Cancer Program, was recently published in the Familial Cancer Journal.
Braley, E.F., Bedard, A.C., Nuk, J. et al. Patient ethnicity and cascade genetic testing: a descriptive study of a publicly funded hereditary cancer program. Familial Cancer (2021). https://doi.org/10.1007/s10689-021-00270-0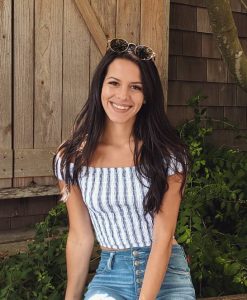 Eryn is currently a Master of Public Health (MPH) student at the University of British Columbia. Her work over the past year has been focused on Indigenous health initiatives and decolonizing education programs. She is currently working on her MPH practicum with the School of Population and Public Health's Indigenous Reconciliation Audit which seeks to reveal successes and gaps in the areas of anti-racism, cultural safety and reconciliation, and alignment to critical Indigenous mandates, including TRC Calls to Action.
We wish her continued success!