Veronica Kobes will be providing the student address for the Faculty of Science at this year's Virtual Convocation Celebration to be held on Friday, June 18 at 7:00 PM. WATCH IT LIVE!
You might call her well rounded, but that doesn't do her justice. She's not just good at a variety of things: she excels at them.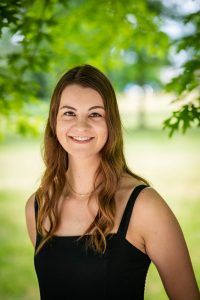 She's graduating as a stellar Bachelor of Science student with a near-perfect 4.19 GPA and is headed for medical school at the University of British Columbia. But she also excelled on the basketball court, playing as a key member of the UFV Cascades women's team. She was the top academic student-athlete for three years running.
As a standout student researcher who worked in Dean of Science Dr. Lucy Lee's lab, Veronica gained valuable experience developing laboratory techniques that included cell culturing and histological processes. She also participated in a biology research study tour to Iceland.
She plays and teaches the piano part time, and is currently teaching herself to play the cello. She volunteers with her church as a member of the music leadership team, leading worship with the piano. She volunteered at the Abbotsford Regional Hospital in the emergency department, as well as at various community events including the Abbotsford International Airshow, Agrifair, Jam in Jubilee outdoor concert series, & Canada Day celebrations.
We wish her all the best on her next chapter! The court is yours!