Above photo courtesy of Adam Laity.
The Faculty of Science and the Centre for Sustainability is pleased to present Dr. Lynne Quarmby, Professor and Chair of the Department of Molecular Biology and Biochemistry at Simon Fraser University.
"Watermelon Snow: Science and Stories"
From cell biology and climate science to activism and burnout, this seminar will provide an interdisciplinary look at how we as scientists of diverse expertise might respond to the climate crisis.
WHEN: Tuesday, March 30, 2021
TIME: 1:00 PM
WHERE: ZOOM*
*Register with caroline.majeau@ufv.ca to receive ZOOM link
EVERYONE IS WELCOME TO ATTEND!
About Lynne Quarmby:
Dr. Lynne Quarmby is professor of Molecular Biology & Biochemistry at Simon Fraser University. In addition to being a scientist she is also an activist and politician. She was a candidate for the Green Party of Canada in Burnaby North-Seymour in the 2015 federal election, and is the Green Party of Canada's Science Policy Critic.
SFU WEBSITE | LAB WEBSITE | RESEARCH PAGE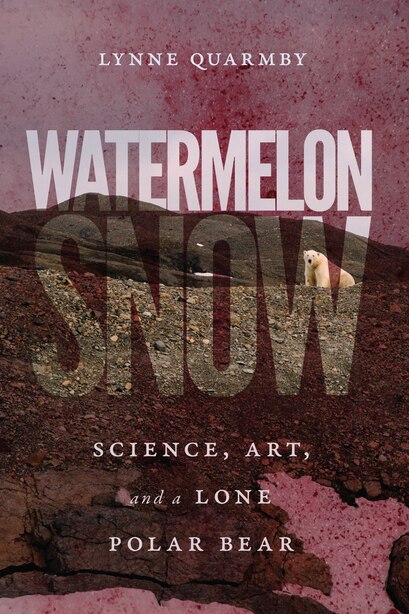 She is the author of Watermelon Snow: Science, Art, and a Lone Polar Bear. She writes about washing up on shore with "nothing but wilderness between me and the next polar bear," total daylight, midnight walks under sunny skies and evidence of the harm caused by global warming.
Read more about her book:
CHAPTERS/INDIGO | BOOK REVIEW by T. Carolan