Please join the Faculty of Science in welcoming TV Host, writer, comedian, and molecular biologist, Dr. Adam Ruben, for an entertaining examination of the public's perception of science.
In February 1997, Dr. Ian Wilmut announced that he had cloned a sheep, and everyone went nuts. We all form opinions about science, but what happens when we don't really understand the breakthroughs we're forming opinions about? In this talk, comedian, molecular biologist, and TV host Dr. Adam Ruben examines the way people perceive (and mis-perceive) science and scientists.
WHEN: Tuesday, February 11, 2020
TIME: 3:00 – 4:15 PM Question and Answer Period to follow
WHERE: Room B101, Abbotsford Campus
Adam will also have some of his books available for purchase and signing.
Everyone is welcome to attend!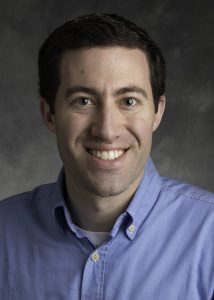 Adam is a writer, comedian, and molecular biologist. He has appeared on the Food Network's Food Detectives, the Science Channel's Head Rush and How Do They Do It?, the Weather Channel's Weather Gone Viral, the Travel Channel's Mysteries at the Kremlin, Discovery's Superhuman Science, and Netflix's The Mortified Guide; he currently hosts Outrageous Acts of Science and What on Earth? on the Science Channel. Adam is the author of the books Surviving Your Stupid, Stupid Decision to Go to Grad School and Pinball Wizards: Jackpots, Drains, and the Cult of the Silver Ball, and he writes the monthly science humor column "Experimental Error" in the otherwise respectable journal Science.
Learn more about Adam at adamruben.net