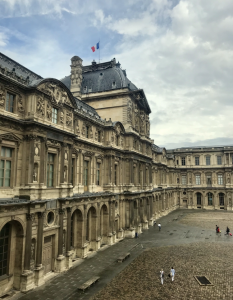 This morning we visited the Louvre, and caught a glimpse of the seemingly endless masterpieces that it holds. It is strikingly rich in history, diversity, and breadth. A few short hours was not nearly enough time to experience all of the wonders within the museum's walls, and it is definitely somewhere that I will need to visit again.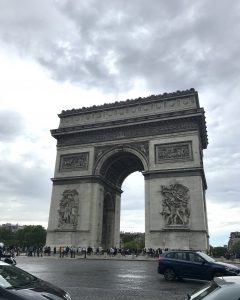 After the Louvre, we made our way down to the centre of Paris. The Arc de Triomphe stood tall in the middle of the busy roundabout, and the Champs Elysées were bustling with tourists, locals, and many street performers.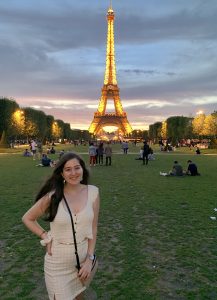 This evening we admired the Eiffel tower from the fields below it, and watched the sun set over Paris. It was a breathtaking sight to see, and was a lovely end to a lovely day.
Isabelle St-Martin
August 9 2019