Seventy students from 13 regions throughout BC and the Yukon presented their projects in Fredericton, New Brunswick this week at the 58th Canada-Wide Science Fair (CWSF). At yesterday's Awards Ceremony, BC and Yukon students received 140 awards and scholarships valued at $194,550 including 6 gold medals, 14 silver medals and 21 bronze medals! Among the silver medal winners was our own Fraser Valley team, Sarah Choi and Neelah Hassanzadeh. They won for their project "BSFL Frass: Improving Plant Health While Minimizing Environmental Impact". They were presented with their medal by Fredericton's Mayor, Michael O'Brien.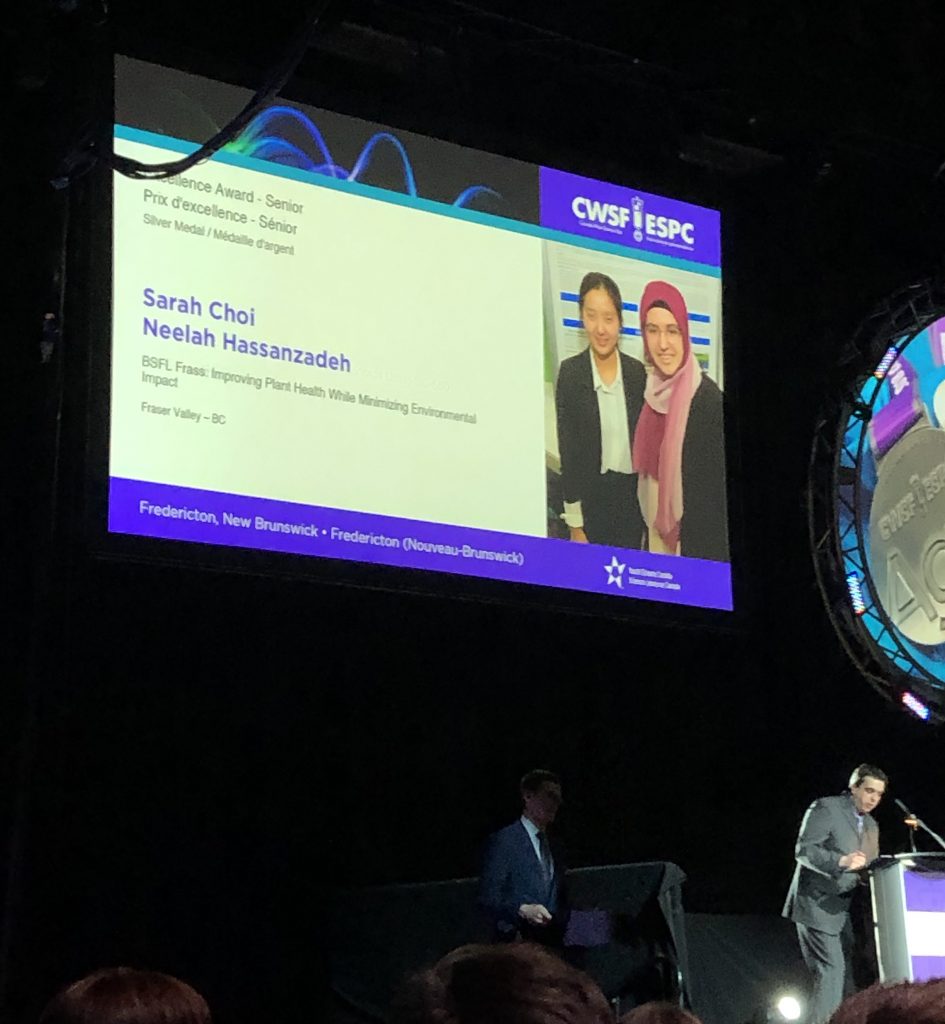 We are so very proud of Sarah, Neelah, Caio and Andrew for representing our region. They will be taking home memories to last them a lifetime!
A huge thank you to our delegates Jasneet Brar, from R.E. Mountain Secondary School and Sonja Armstrong for keeping us in the loop on the west coast with your wonderful photographs!
Of course, none of this would be possible without the generous support of our sponsors!
---
To learn more about the Fraser Valley Regional Science Fair please visit our website.