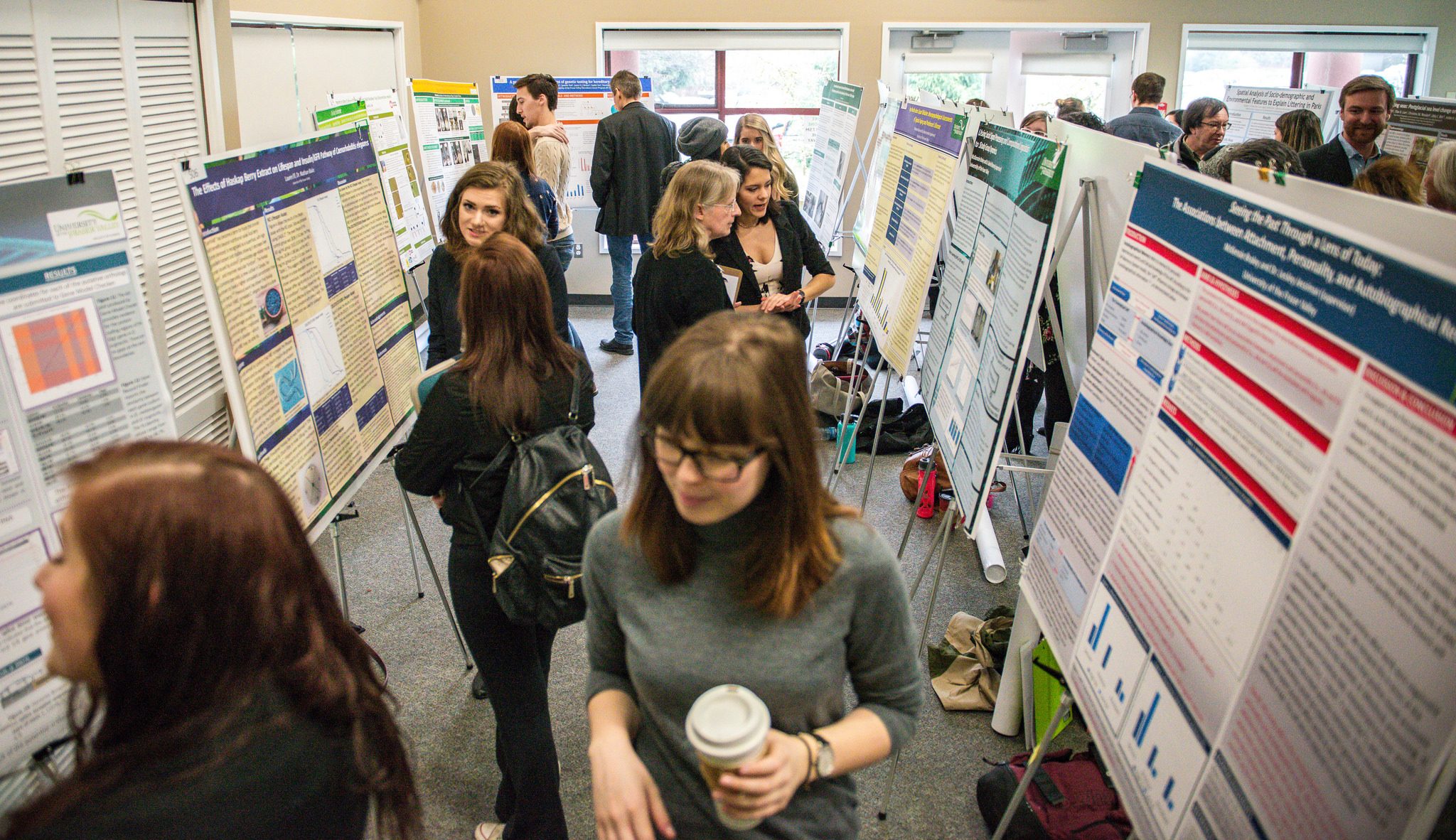 Students brought their learning to life on Thursday, April 5 at the annual Student Research Day event hosted by the Research, Engagement and Graduate Studies department.
The event included a two-minute micro-lecture challenge, where students shared the results of their research in a fast-pace format, followed by a poster fair and research awards.
Asking questions, gathering and analysing data, and drawing conclusions gives students the skills to dig for answers, make connections to their learning, and be autonomous. Research is often something undergraduates learn about, but don't regularly get to participate in doing. At UFV, a relatively high number of research opportunities and support exist for undergraduate students.
Engagement in research in the undergraduate years is not only helpful for students who wish to purse graduate studies. Experience conducting and disseminating research can help students obtain awards, scholarships, and skills for the work force.
PRESIDENT AWARD $200
Taylor Boyd, Biology
"Initiation, Characterization and Culture of Olfactory Cells from Adult Rainbow Trout (Oncorynchus mykiss)"
VICE PRESIDENT STUDENTS $200
Travis Gingerich, Geography
"Sandy beaches and shifting seas: Postglacial sea level change on Savary Island, B.C."
VICE PROVOST AND ASSOCIATE VICE-PRESIDENT, ACADEMIC $200
Jessica Barclay, Biology
"A coverboard survey of terrestrial Northwestern Salamanders (Ambystoma gracile) on the University of the Fraser Valley campus"
DEAN, FACULTY OF SCIENCE $200
Vivienne Beard, Biology
"A population-based assessment of genetic testing for hereditary colorectal cancer"
ASSOCIATE VICE-PRESIDENT, RESEARCH, ENGAGEMENT & GRADUATE STUDIES $200
Rebecca Robertson, Math
"Accessing and addressing student calculus readiness"
ASSOCIATE VICE-PRESIDENT, RESEARCH, ENGAGEMENT & GRADUATE STUDIES $200
Gurinder Dhadda, Chemistry
"Developing a Molecular Catalyst for H2O Oxidation"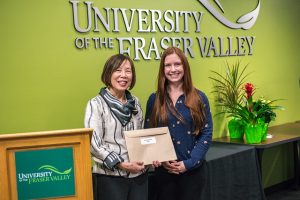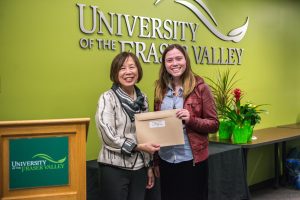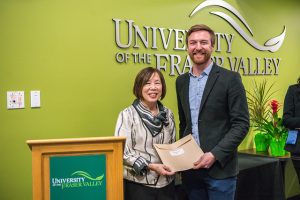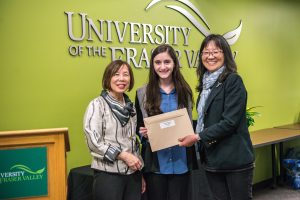 Congratulations to all of the winners!