We started the day off with specialist lectures. I had the pleasure of listening to Dr. Gemma Bale, a Research Associate in the Biomedical Optics Research Laboratory at University College London speak about the research she is conducting. She is working on the development of a new type of medical imaging that uses near-infrared waves to visualize oxygen and metabolism levels in the brains of infants. Her research is revolutionary, as currently there is no way to monitor metabolic rates in real-time in the brains of humans. Her research monitors in real-time the rates of cytochrome-c-oxidase in infant brains making it a good indicator for the severity, time and location of events leading to hypoxia, ischemia and eventually neurological deficit. More information on the research can be found here: http://metabolight.org/ I personally think this research has a lot of potential and hope that with it, there will be improvements in the diagnosis and early treatment of babies who develop major neurological disorders.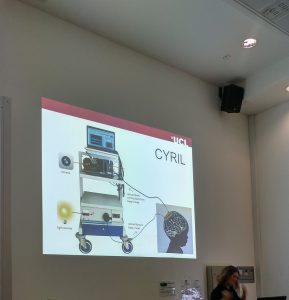 We had the amazing opportunity to see Buckingham Palace and visit the state rooms today as well. Unfortunately you were not allowed to take pictures inside the palace, but WOW, it was gorgeous. The palace looked like it was right out of the movies and had gifts from countries all over the world on display. Funny enough, one of the gifts on display was a pair of mittens from the Vancouver 2010 Olympics! This was one of the less impressive gifts, but there were dishes, sculptures, carvings, manuscripts and other art pieces. The palace also had an exhibit for Princess Diana to mark the 20th anniversary of her death. The exhibit consisted of a desk and a variety of items she kept, many of them chosen by Princes Harry and William. The palace itself was beautiful, and in a lot of cases, the architecture and decoration was more impressive than the displays. The state rooms are open in the summer from July to October so we were lucky to be able to see them. If you get the chance I would recommend going to see them, but it will make you jealous and want to live in a palace for the rest of your life.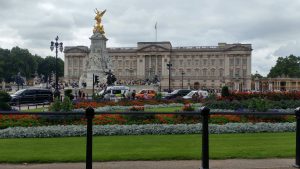 Having looked at the palace, Zoe (Fellow Canadian) and I headed over to Covent Garden where we got some more shopping in. I was happy to find out how close Covent Garden is to Imperial College! It had so many nice stands with antiques and vintage items but also many street performers and high-end shops. I have to say, the number of cute markets and shopping areas in London is surprising, but definitely well appreciated.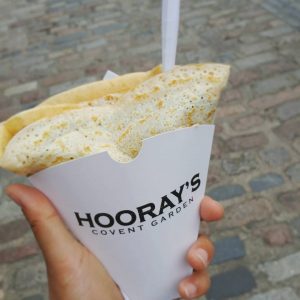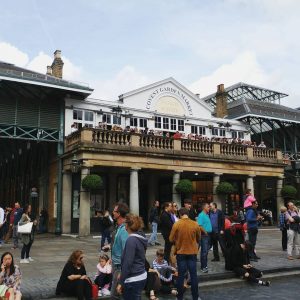 In the evening we had some awesome karaoke. It was a good night with lots of Disney, 80s and dancing. Looking forward to tomorrow for more dancing at the closing ceremony! I can't believe how quick these 2 weeks have gone!! It will be hard to say good-bye, but good to get some sleep.
Speaking of…  Headed to bed, night! T.