Woke up this morning to realize I had set my alarm for pm, not am…. coincidentally I had missed the bus for my visit to the National Space Academy. Unfortunately I was also feeling quite unwell so I decided that I should take the day to sleep and do laundry. However, I was quite disappointed as I had been looking forward to the visit and won't have the opportunity to go any other time… If I can I will try to catch up with someone who was able to go.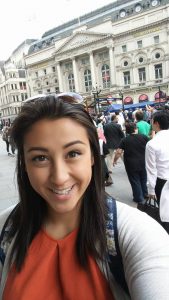 Laundry ended being a good use of time, and I ended up getting up and out of my pyjamas by the afternoon so that I could head out to Soho. I picked up lunch, the delicious crepe pictured below, on the way and made my way down to the underground. Spent some time looking through stores I will never be able to afford, but ended up getting a cupcake to make myself feel better…. nothing like eating your feelings right? Anyway it was delicious and totally turned my day around!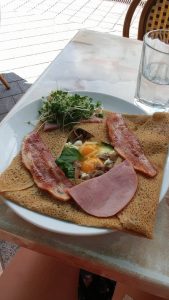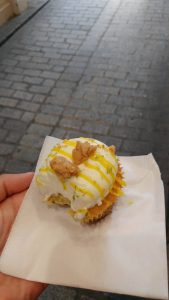 After my little adventure, I headed back to Imperial for dinner and then met up with a group who was going to the theater to see Wicked. Wow. The show was amazing. I have never seen Wicked before; the story, the vocals, the costumes and the choreography was absolutely amazing. I can't find anything bad to say about the performance and if you haven't already, go see Wicked.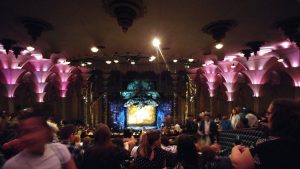 That pretty much concluded the day… Fairly laid back and relaxing. This is good, as tomorrow is a busy day.
Until next time, T.