We are very excited to announce that the Faculty of Science at UFV is now the official coordinator of the Fraser Valley Regional Science Fair (FVRSF). We are working closely with the Abbotsford School District #34 to make the transition as smooth as possible.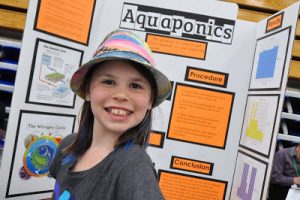 The FVRSF is open to ALL students in the Lower Mainland: Langley, Chilliwack, Abbotsford, Hope, Mission and Maple Ridge – private, public and home schooled in Grades K – 12.
[highlight]WHEN: [/highlight]April 4 – 7, 2017 [General Fair Schedule]
[highlight]WHERE:[/highlight] University of the Fraser Valley
Envision Athletic Centre / Abbotsford Campus
Students in the Fraser Valley are given the opportunity to display their outstanding projects to the public through the Regional Science Fair. Students will be competing for cash prizes, awards and scholarships. Students in grades 7-12 will also be competing for a chance to receive 1 of 4 all expense paid trips to the Canada Wide Science Fair to be held in Regina, Saskatchewan on May 14-20, 2017.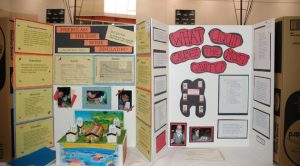 Be sure to check out our NEW and IMPROVED website for more details!
If you are interested in judging at this event and want more information, please visit our Judge's Corner; and contact Cory Beshara, FVRSF Chief Judge or Jason Thomas, FVRSF Ethics Chair.
If you are interested in other volunteer positions at this event, please email the FVRSF Committee at fvrsf@ufv.ca