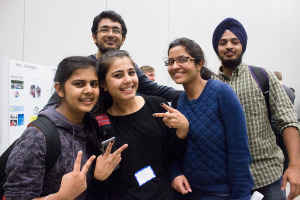 Over 130 UFV science students, faculty and staff enjoyed pizza, music and door prizes at our 9th Annual Science Social held this past Thursday at the SUB. Science Student Clubs and Associations were on hand to provide information about their groups and to sign up new members.
Thank you to the Student Groups who participated: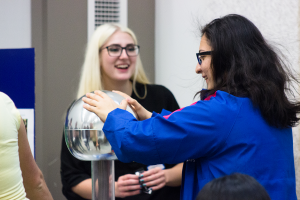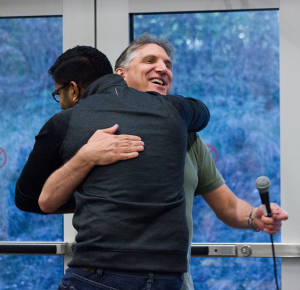 Our MC of the evening Physics Department Head – Dr. Jeff Chizma, introduced Dr. Lucy Lee, Faculty of Science Dean who welcomed our special guest, UFV Vice President Dr. Eric Davis.
Students had the opportunity to visit with their professors and classmates while checking out the group tables.
The Career Centre was well represented with So Jeon, Jessica Peakman, Theresa Mulder and Brielle Mulder; Martin Kelly attended on behalf of Student Life and reminded students of the upcoming Thanksgiving dinner; Karen Cooper and Rilla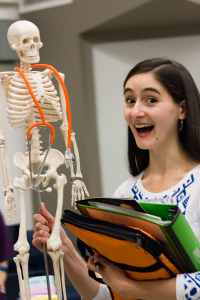 Apostolakis from the Advising Centre checked in all of our guests. Our pizza slingers for the evening were Robin Kleiv, Math Instructor; Nathan Bialas, Biology Professor; Robin Endelman, Math Professor; and from the Faculty of Science Dean's Office Wendy Gracey and Caroline Majeau. Glen Ess from CIVL Radio provided the music and Louise Rousseau from University Relations captured all the fun!
Thank you to everyone who volunteered their time. This event could not have happened without you!