Math Mania is a popular evening event that has been running for over six years. Elementary school students and their parents engage in an evening of fun with math games and logic puzzles. Students and faculty from the Mathematics and Statistics Department volunteer as monitors for the event. The synergy of mathematical demonstrations, puzzles, and hands-on activities is a delight to all! The intent is to show children – and their parents – how much fun there is to be playing with mathematical games and concepts.
Math Mania was born out of a passion for sharing the joy and beauty of mathematics. Until this year, the event has been tirelessly organized by Susan Milner of the Mathematics and Statistics Department. However, Susan retired, and a committee has formed to keep this popular event alive.  Karin Loots (Mathematics and Statistics), Theresa Mulder (Institutional Research), and Judy Larsen (Upgrading and University Preparation), have taken on the role of continuing Susan's legacy.
Our last event was held at Promontory Heights Elementary School on February 3, 2016.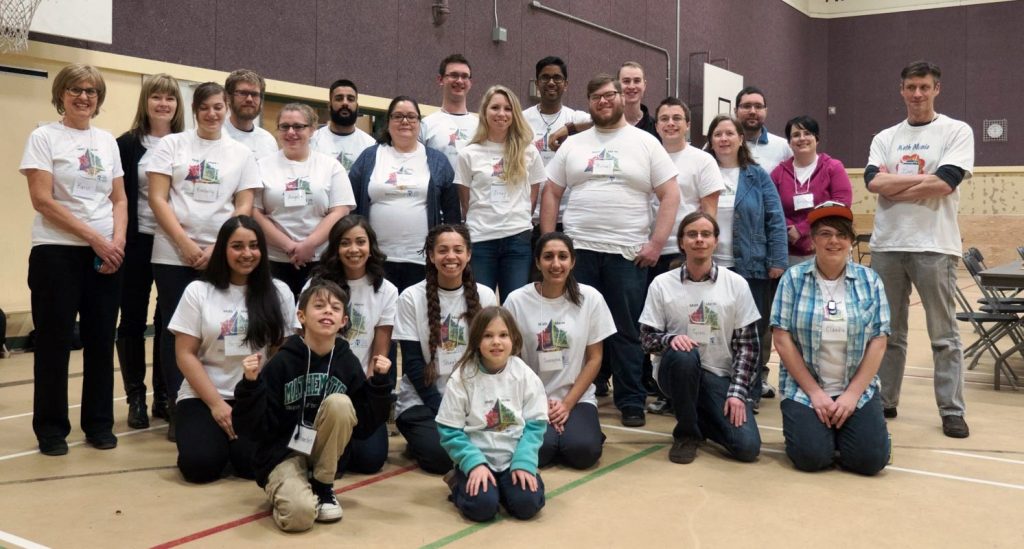 Be sure to check out Shutterfly for more images from past events!
Contact us:
Email: mathmania@ufv.ca
Math Mania is presented by the UFV Mathematics & Statistics Department in conjunction with the Pacific Institute for the Mathematical Sciences.