Centre for Sustainability greenSPEAK Seminar Series in conjunction with the Department of Geography and the Environment Discovery Series present:
Jorge Macias' presentation on Exotic Invaders and forest resources of the world: a chemical ecology perspective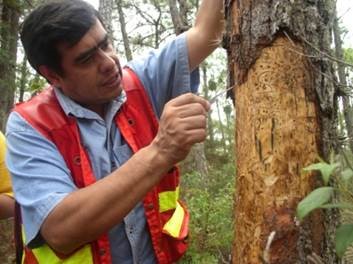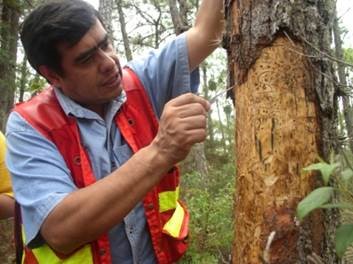 Jorge has accrued more than 30 years in the field of forest health, forest pest management and chemical ecology, which has taken him to diverse coniferous forest environments of North and Central America, and to the tropical forests of Mexico and Guatemala. During the last 20 years, his career has been associated with academia, teaching, research, administration and consulting, both nationally and internationally.
The establishment of exotic species in a new environment should be full of trials and errors until finally a suitable host is found, one where the exotic species can be reproduced. Host finding and acceptance is mediated in great extent by chemical compounds. To obtain knowledge and tools for detection and monitoring of these invaders, there is a need to study the chemical perception in the processes of acceptance and colonization in new and naïve hosts. Nowadays this need is large, due to an increase of international commerce and globalization in general, with a consequent increase of exotic invaders arriving and creating new and very complex problems, which threaten not only natural resources like forests, but very particular urban environments, where an economic impact occurs on the administration and management of landscape and urban trees.
Bring you lunch and enjoy a seminar.
Thursday, February 19th at 1 P.M. Room 413. 
Open to the public (free)