Information taken from the Math and Statistics website.
UFV's Annual Math Match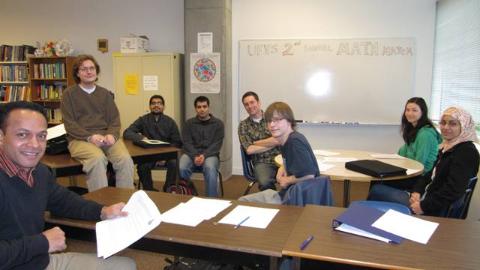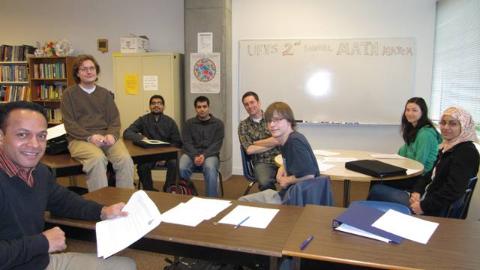 Each year during spring break week, the UFV Department of Mathematics and Statistics hosts a Math Match, a competition between two teams to solve and present solutions to some math problems and puzzles.  The problems are typically at a level that can be enjoyed and solved by students who have completed their first semester of university calculus (MATH 111).
For information, please contact Anna Kuczynska at anna.kuczynska@ufv.ca.
Math Match Rules (PDF)
Math Match 2010
Math Match 2011
Math Match 2012