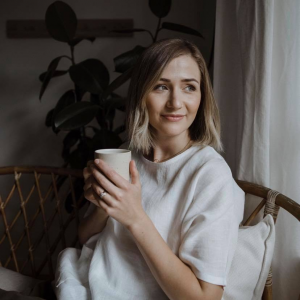 We caught up with Elise Goertz, the Practicum and Internship Coordinator for the College of Arts. The last year and a bit has been disruptive for everyone, but when your job involves matching students with employers for workplace experience, the pandemic presented a unique set of issues.
What was the greatest challenge for employers and the practicum students due to the public health emergency over the past year?
The biggest challenge for both students and employers has been adapting to the new virtual environment. Most businesses we work with have been unable to host students in a physical location. Switching over to a completely virtual work environment was a learning curve for both employers and students, but all were able to adapt quickly.
I think that students had to learn to work more independently, ask more questions, use better time management skills, and become comfortable engaging in online meetings and using email communication. These are all skills they will continue to use in the future.
Do you think working remotely will play a bigger role in practicum placements in the future?
I think that remote work environments are here to stay and virtual practicums will continue to be available to UFV students. Many employers see the benefits of virtual work agreements for employees, interns and practicum students alike. Some of these benefits include flexible scheduling, low cost office space, fewer sick days, increased employee/intern satisfaction, increased productivity and more. In terms of practicum and internship placements, virtual placement agreements allow students to work from the comfort of their own home when their schedule allows. Students find this flexibility appealing.
What encouragement would you offer a student hesitating about taking on a practicum for the fall semester?
While taking on a practicum is a commitment, most students do not realized that a 80 hour practicum consists of just 8-10 practicum hours per week over the semester. Because of this, it's easy for students to take other courses at the same time as their practicum.
If a student is unsure if they have the professional skills needed for a practicum, they will be happy to learn that the new practicum course (Practicum 1 & 2) involves a professional competency component. Students will first learn the skills needed to be successful in a workplace environment. Another thing to note is that all of our practicum placements are done individually. I make sure we make the right match and find a placement that aligns with the skills and interests of the student. If students have questions about this they can talk to me!
From your experience what is the most common benefit students report from their practicum experiences?
Practicum placements provide students with a great network that they can tap into when starting a career. Networking is such a huge part of a practicum placement. Many students come away with recommendation letters and references that they can use when applying for future roles.
Another practicum benefit is the fact that the experience allows students to develop their professional skills so that they are ready to launch into a career. Students learn that many of the skills that they have learned in the classroom are transferable to the workplace. After working in these types of positions, students become more confident, and develop a growth mindset. This experience also gives students the opportunity to explore ways they can contribute to our complex and ever-changing society and economy even before they have finished their education.
A practicum placement is a great way to earn credits towards your degree and diploma and at the same time get valuable workplace experience that can facilitate your transition from UFV to your career of choice. You can find out more about the UFV practicum courses (Arts 280 / Arts 380) here.